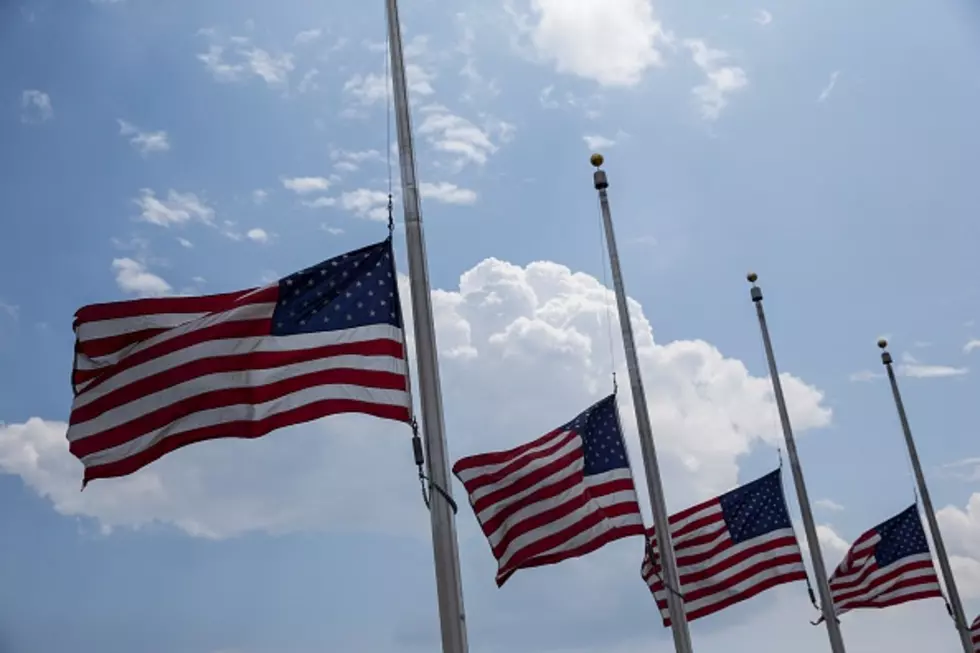 Avenue Of Flags On Display Today In Lake Charles
Getty Images
Today is Veterans Day and it's a time to thank all those brave men and women for their service to our country. These brave folk put their life on the line for our country and our freedom, and we will be forever indebted to them.
Today in Lake Charles, you can see the Avenue of Flags on display to celebrate Veterans Day. The display boasts an impressive 1080 American flags, the largest display of memorial flags in the United States.
The event coordinators invite Southwest Louisiana to come out and view the display. The event is free and open to the public.
The Avenue of Flags will be on display today, November 11, from 7:00am until 4:00pm at the Orange Grove Graceland Cemetery, 2023 Broad Street in Lake Charles.
So go by today and see this awesome display that will take you breath away and, most importantly, thank a veteran today for their service. They are the reason why we have the freedom that we do and why we live in the best country in the world.
Gator 99.5 and all our staff would like to thank all you veterans for your service. We salute you!
Enter your number to get our free mobile app
LOOK: 100 years of American military history
More From Cajun Radio 1290 AM