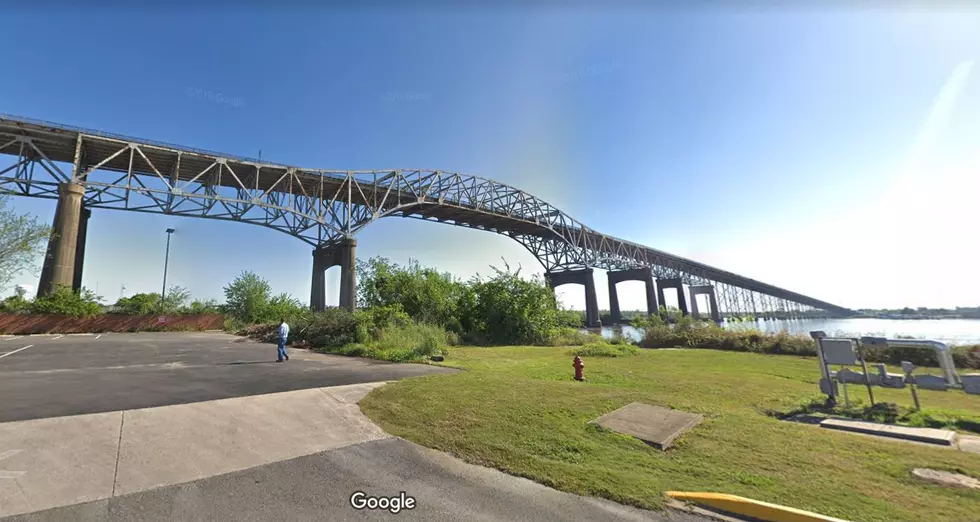 Approval Given To Build Brand New I-10 Calcasieu River Bridge
Google Maps
The Louisiana Department of Transportation was given the go-ahead from a state legislative committee to pursue a public-private partnership to build a new I-10 bridge over the Calcasieu River.
The Joint Committee on Transportation, Highways and Public Works gave the green light on the project last week. DOTD secretary, Shawn Wilson, said the new bridge will cost an estimated $600-$800 million to complete. Wilson also added that waiting is not an option to replace the bridge, as the cost will continue to rise year by year.
The current bridge was first opened in 1952. It was originally rated for 70,876 vehicles a day. However, the number of vehicles traveling over the bridge well surpasses that amount.
I know this is welcome news for SWLA residents. I don't know anyone personally who has confidence in the bridge and doesn't feel like they're taking a risk every time they travel across it. I even know some people who refuse to drive on the I-10 bridge.
Another thing worth mentioning, our radio station is off the I-10 feeder road on Lakeshore Drive. There has been speculation for years that a new bridge would mean our location and all the businesses on our strip would need to be torn down to redirect I-10 to the new bridge, so we may be getting a new home soon.
Enter your number to get our free mobile app
LOOK: Just some of the photos that capture the historic year that was 2020
More From Cajun Radio 1290 AM