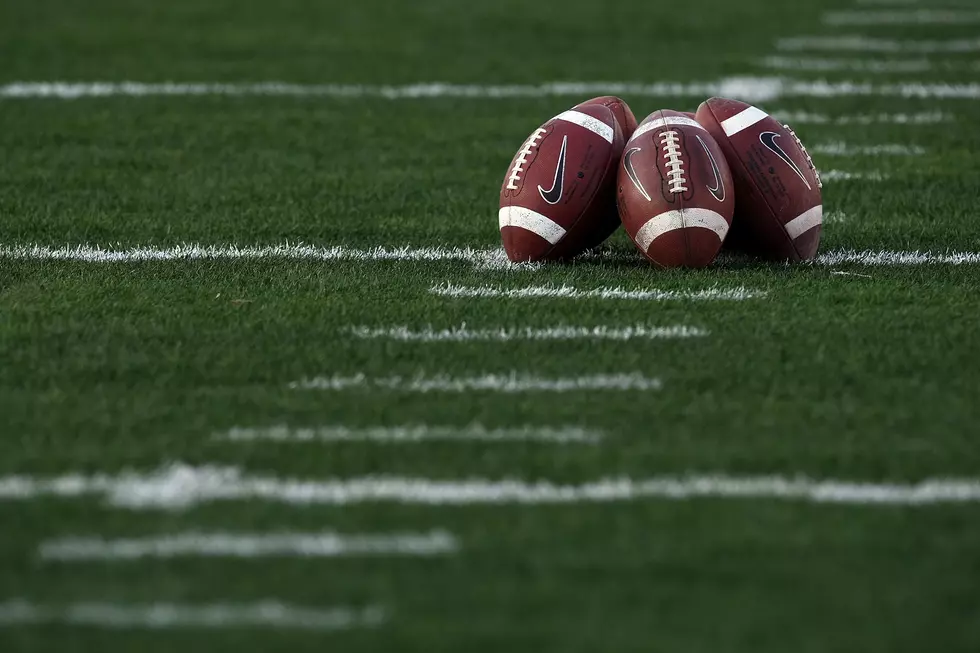 Week 8 Of Lake Area High School Football Schedules And Results
High School Football (Photo by Stephen Dunn/Getty Images)
It is hard to believe that we are now in the home stretch of the high school football regular season.  Before we know it, the playoffs will be here.
Last night a couple of teams in the Lake Area squared off in district play including Oberlin who took on East Beauregard and Hamilton Christian faced Lake Charles College Prep.  Here are the results from last night's contests:
Oberlin         30                  East Beauregard    22
If you are looking for a game to go watch tonight in this terrific football weather, then go check out Barbe, Sam Houston, Vinton, St. Louis, Grand Lake or Washington Marion who all have home games right here in Southwest Louisiana.
Here is your week 8 high school football schedule:
Westlake @ South Beauregard
Crowley @ Washington-Marion
So get out there and catch a game.  You only have three more weeks of the regular season.
More From Cajun Radio 1290 AM