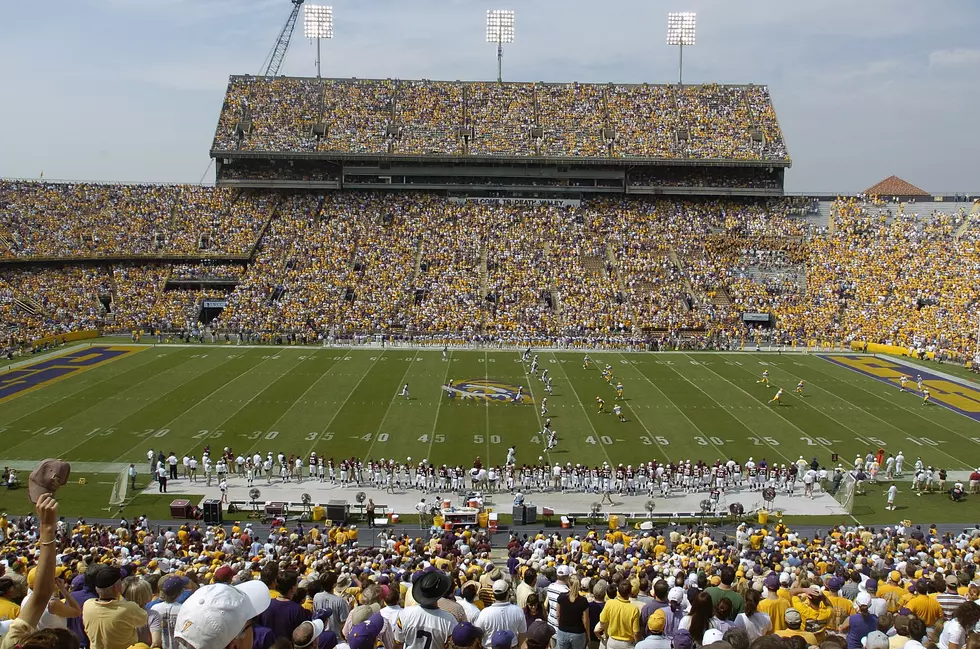 Tickets Now Available For LSU Home Football Games Including Alabama Game
Tigers Stadium (Photo by Chris Graythen/Getty Images)
We have all been bouncing off the walls wanting to get out and do some sort of normal activities since the pandemic began. We have been being cautious by doing our best to practice social distancing and wearing our masks.
Folks in Louisiana wait for one thing every year, and that is football. We were all sad when we heard the McNeese Cowboy season would be postponed, but then were excited the Pokes will be back in the spring for a shortened season.
Then we all were up in the air when we found out there may not be any LSU football until we all gasped a collected deep breath when we found out the SEC had decided to move forward with the 2020 season.
With that being said, for the first couple of LSU home games, season ticket holders were able to go to the game but it was on a limited basis. Now, the LSU ticket office has announced tickets to certain home games are available to the general public, including the game against Alabama in Baton Rouge.
Tickets available for purchase include this Saturday's game against South Carolina, Ole Miss and Alabama. Tickets come in two or four packs. If you purchase tickets to a game, you will also have to purchase a parking pass because there is no free parking this season.
You can purchase tickets on the LSUsports.net website. There are a few tickets in the lower bowl, but most are in the upper deck. LSU hosts South Carolina at 6:30pm this Saturday October 24 in Baton Rouge.
Enter your number to get our free mobile app
The Impact of Hurricane Laura on Lake Charles
More From Cajun Radio 1290 AM