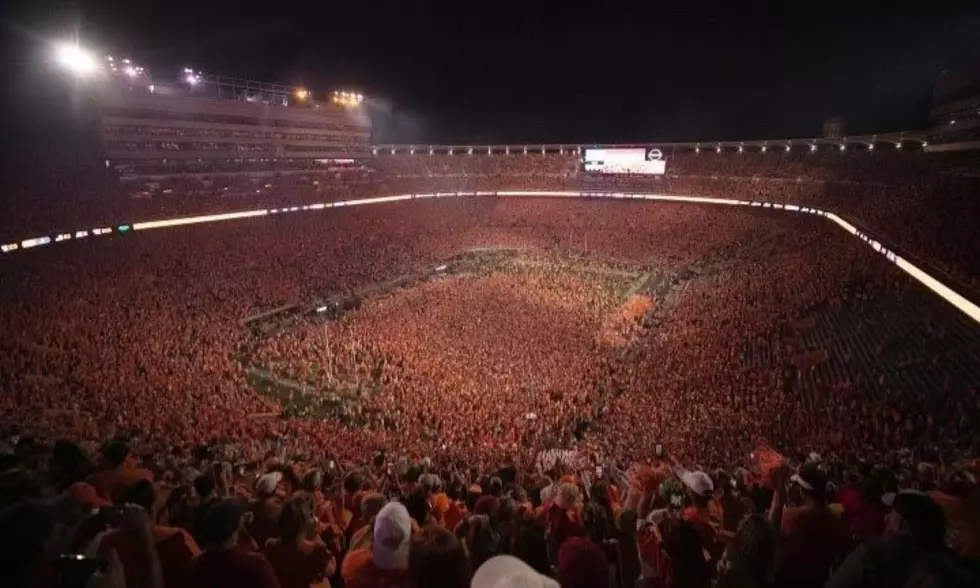 Tennessee Football Program Asks For Help Paying to Replace Posts
Tennessee Vols
I am a little surprised at this one, Tennessee got on social media and is now asking for fans and supporters to help pay to replace their goalposts. That got me thinking, how much is it going to cost to actually replace these things? It's not as much as I thought. It's certainly cheaper than the fine Tennessee got from the SEC.
After doing some digging around, the average college-approved goalposts on a field can average out to $15,0000 per goalpost. $30,000 in total for a set. I honestly figured it would be double that, but what do I know about sports? There is also a company called Merchants Environmental Industries that makes a set that weighs over 3000 pounds and is set in the ground over 6 feet. This makes them almost indestructible unless fans show up with heavy machinery. I wouldn't put it past some of them.
I really thought it was a joke at first, but after digging around it's really true. Tennessee has a website that is asking for donations to help replace the goalposts for their game this coming week. It started this past Sunday, and has already received over 2900 donations and has been 105% funded according to the donation site. So how much has been raised?
With 13 days left in their campaign, the "New Goalpost Fund" has raised over $158,000 and counting! Their donation options are pretty funny, but I still can't quite grasp the concept of asking for money when you pay your head coach millions of dollars. I guess you can look at it from the other side and say "we broke it, we will pay for it". Either way, it looks like the posts will be paid for and then some by the time the Vols play this week.
103 iconic photos that capture 103 years of world history
Stacker
gathered some of the most iconic images from the past 103 years, beginning in 1918 and leading up to 2020 during the COVID-19 pandemic.
More From Cajun Radio 1290 AM