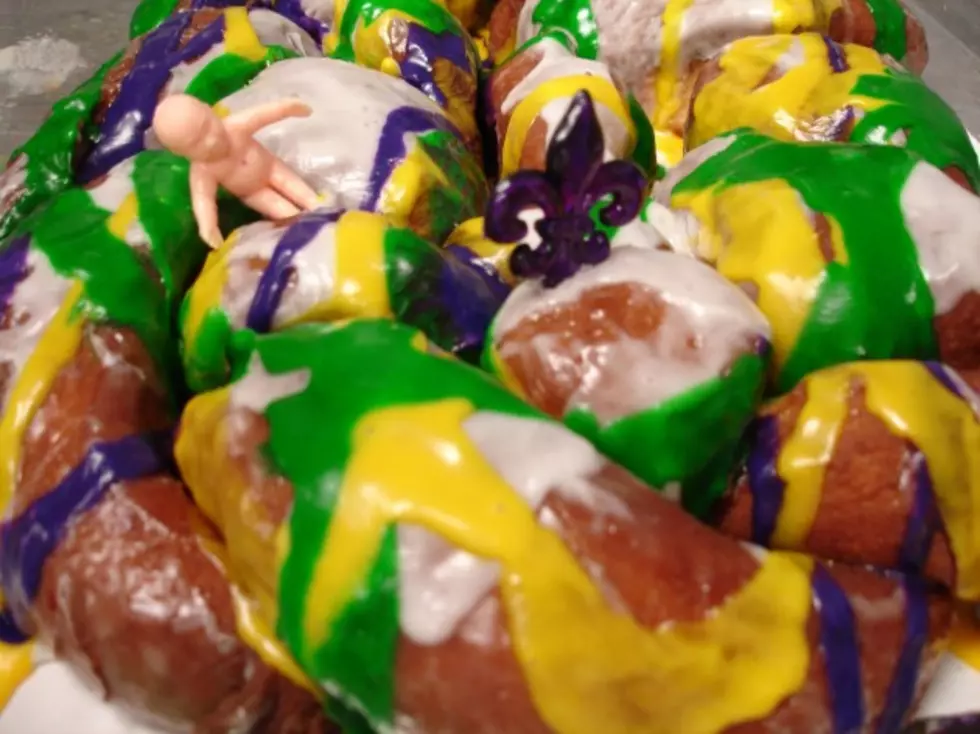 Popular Mardi Gras King Cake Flavors
Staff Photo
We were all sad to hear Lake Charles Mardi Gras 2021 has been canceled this year with no parades or festivities scheduled due to the pandemic.
We will miss out on all the parades like the Merchants, Children's and Krewe of Krewes parades. Also, no Twelfth Night celebration or royal gala this year, or one of my favorite events, the gumbo cook-off the Saturday morning of the weekend leading up to Mardi Gras day.
Even though we can't really celebrate Mardi Gras, we can still get out all our decorations and show our spirit and king cakes are still going to be around. I mean, we got to eat, right? There is nothing better than a yummy king cake to get you into the Mardi Gras spirit and boy, do we need that this year.
Here are some of the best flavors to snag while you're at the store. Some of the most popular include plain cream cheese and cream cheese with any fruity flavor like strawberry, lemon, blueberry, and even praline cream cheese king cakes.
They even have stepped it up with drunken king cakes filled with alcohol as pictured above. If you want something even sweeter, you can go for some cinnamon.
There are so many new non-sweet flavors out there, as well. In recent years, they have come out with boudin king cakes and king cakes topped with bacon.
Around Southwest Louisiana, the most popular places to get your king cakes are at Market Basket locations, Misse's Grocery in Sulphur, all Rouses grocery stores, and even some of the donut stores. Go get you one and drown your canceled Mardi Gras sorrows in a king cake.
Enter your number to get our free mobile app
Random Things to Buy With Your Stimulus Check
More From Cajun Radio 1290 AM