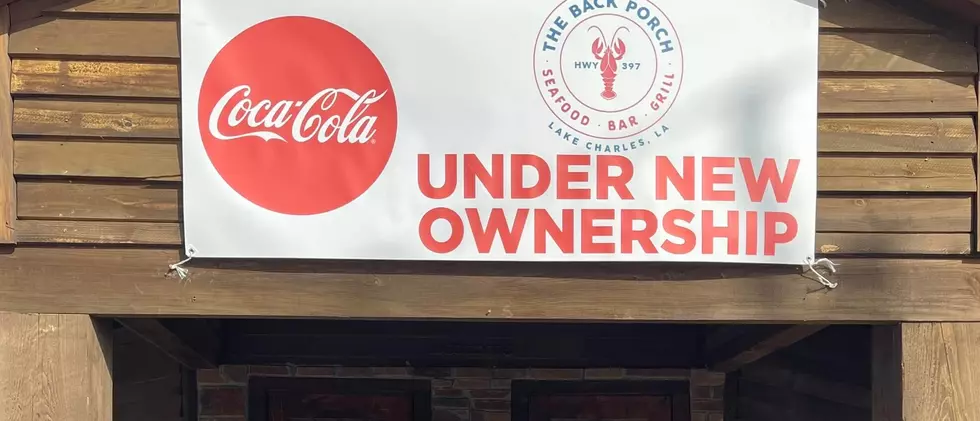 New Restaurant in Lake Charles Opens Doors Yesterday
The Back Porch
Well, not so new but also new. The place formerly known as K-Bon's spent the weekend changing things around and reopening its doors under a new name and new ownership. The Back Porch officially opened its doors yesterday under its new name.
Featuring daily lunch plates, such as chuck steak and gravy, meatloaf, and steak with gravy, the Back Porch serves your favorite lunches from 10:30 am to 2:00 pm daily. If you are on your way to work and forgot to catch a pop tart for breakfast, have no fear. The Back Porch starts serving breakfast each morning at 7:00 am. Their breakfast sandwiches sound amazing: Sausage Egg and Cheese sandwich or a Tasso Egg and Cheese Sandwich!
The comments on their Facebook page show that the food is really good along with the service. The Back Porch thanked everyone yesterday for supporting their grand opening, and that they will be working hard through any growing pains that they might have.
See How School Cafeteria Meals Have Changed Over the Past 100 Years
Using government and news reports,
Stacker
has traced the history of cafeteria meals from their inception to the present day, with data from news and government reports. Read on to see how various legal acts, food trends, and budget cuts have changed what kids are getting on their trays.
More From Cajun Radio 1290 AM