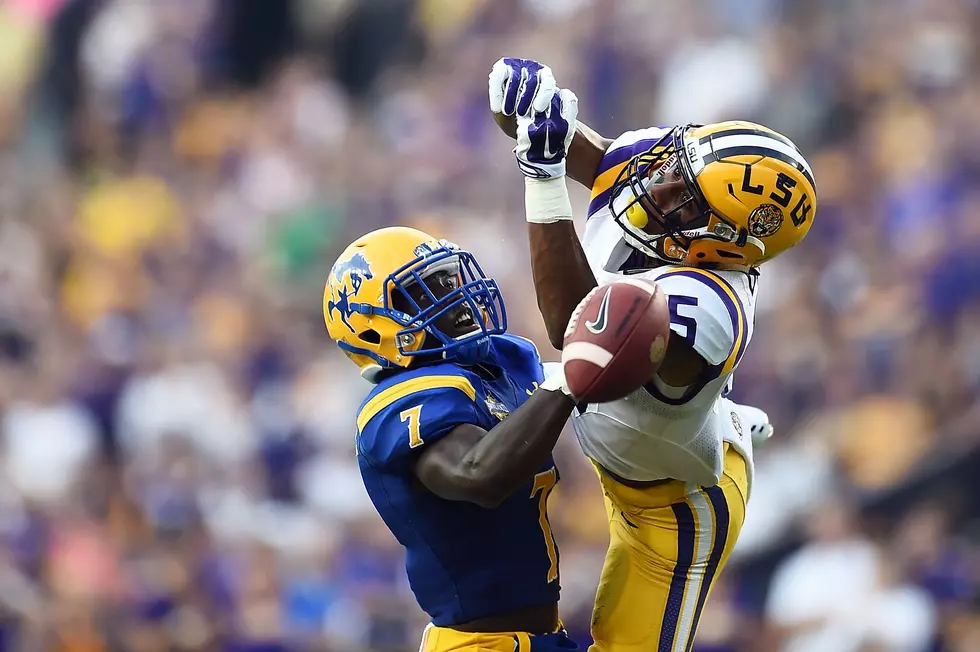 McNeese & LSU Kickoff 2022 Season This Weekend
Getty Images
It's football season y'all! This is our favorite time of the year because high school, college, and NFL are back! Folks all over Louisiana are gearing up with a new swag of their favorite team's colors and are ready to see their teams in action.
Both McNeese and LSU are starting off the season with new head coaches at the helm. Both teams are going to look a lot different with new head coaches, new game plans, and new players.
For the McNeese Cowboys, they welcome in new head Coach Gary Goff who was announced as the new coach back in December of 2021. Goff previously was the head coach of Valdosta State University in Valdosta, Georgia from 2019 to 2021. Before his departure to McNeese, last season he the 2021 Valdosta team to the NCAA Division II Football Championship Game.
The pokes begin the 2022 season on the road as they take on Montana State Saturday night up in Bozeman, Montana. The game will kick off at 7:00 pm and will air on our sister station 92.9 The Lake or watch it on ESPN PLUS.
As far as LSU is concerned, they will begin the 2022 campaign on a national stage as they will face off against Florida State in New Orleans at the Superdome.
They will start this new season with a new coach too as Brian Kelly takes over for Ed Orgeron. Kelly comes from Notre Dame where he coached the Irish from 2010 to 2021 before accepting the job at LSU.
LSU and Florida State will kick off at 6:30 pm and the game will be televised on ABC.
Louisiana Foods For Game Day
More From Cajun Radio 1290 AM