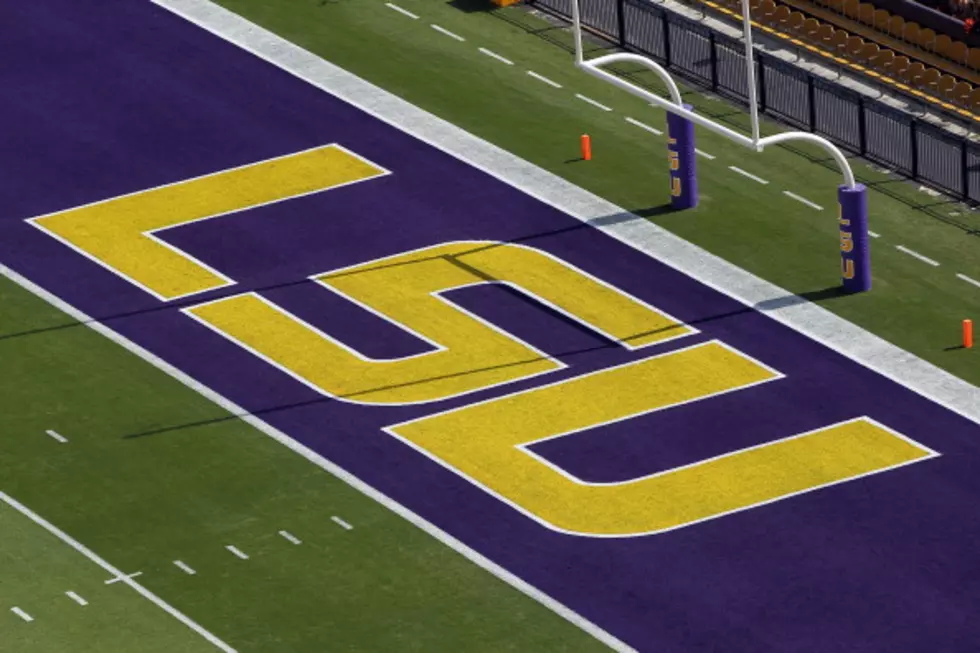 LSU Football Game Against Syracuse Now A Night Game Sept. 23
LSU Football (Getty Images)
The SEC powers that be announced Monday that the game between the LSU Tigers and Syracuse on September 23rd will now be held at night.  But there are a few scenario's on game time.
LSu will host Syracuse in Tigers stadium on September 23rd and kickoff is set for 6:00 p.m.  or may 6:30 p.m.  I know confusing huh?
Well I guess it depends on the outcome of the games this weekend before they actually set a time.  The three scenario's include: the game being played at 6 p.m.on ESPN2.
But the game could also be bumped back 30 minutes and be played at 6:30 p.m. on ESPNU or SEC Network depending I guess on what network wants to pick it up.
No matter what, the LSU game will be televised somewhere and at sometime that Saturday night LOL.
But First, LSU will travel to Starkville this Saturday to take on Mississippi State this Saturday night and that game time IS SET. Kickoff is at 6:00 p.m. and the game will be on ESPN.
More From Cajun Radio 1290 AM