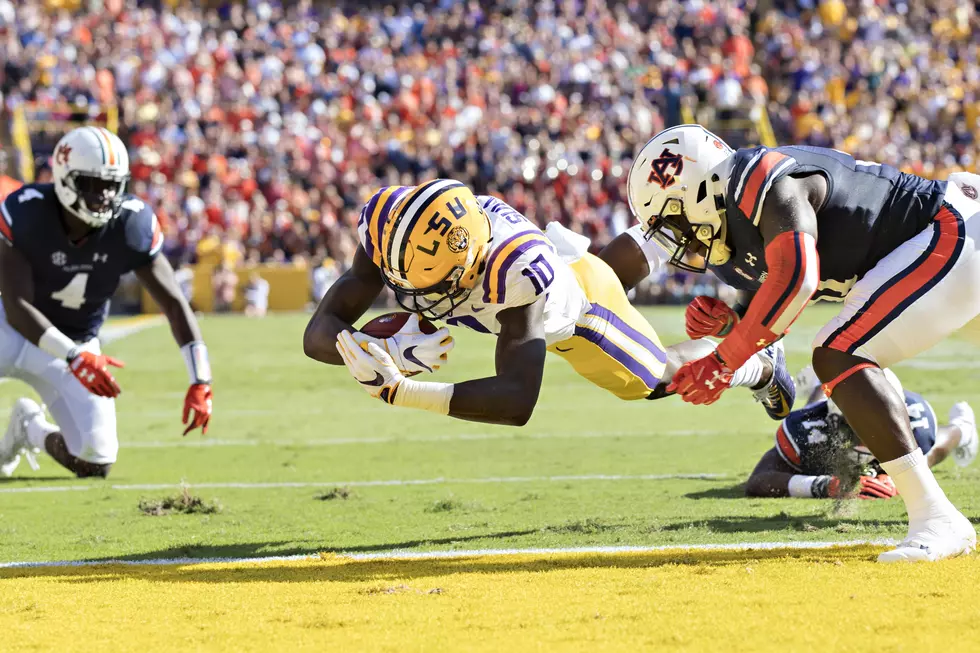 LSU Back In Top 25 After Big Comeback Over Auburn
Getty Images
If you were watching the LSU Auburn game Saturday afternoon, you saw Auburn put up 20 points before you could blink an eye.  Most Tiger fans were ready to walk out of the stadium if you were there, or turn the channel at home if you weren't.
Well, if you left the game or turned the channel, then you missed a comeback for the ages by the LSU Tigers.  The purple and gold methodically came back from the deficit to beat the then #10 ranked Auburn Tigers in front of a national TV crowd, winning 27-23.
The voters were also impressed because, with the win, the LSU Tigers have landed back in the national college football polls.
LSU is now ranked #24 in the AP Top 25, and #25 in the Amway Coaches Poll.  Next up for the Tigers is a game in Oxford Mississippi against Ole Miss.
The game has been picked up by ESPN and will air this Saturday October 21st at 6:15 p.m..