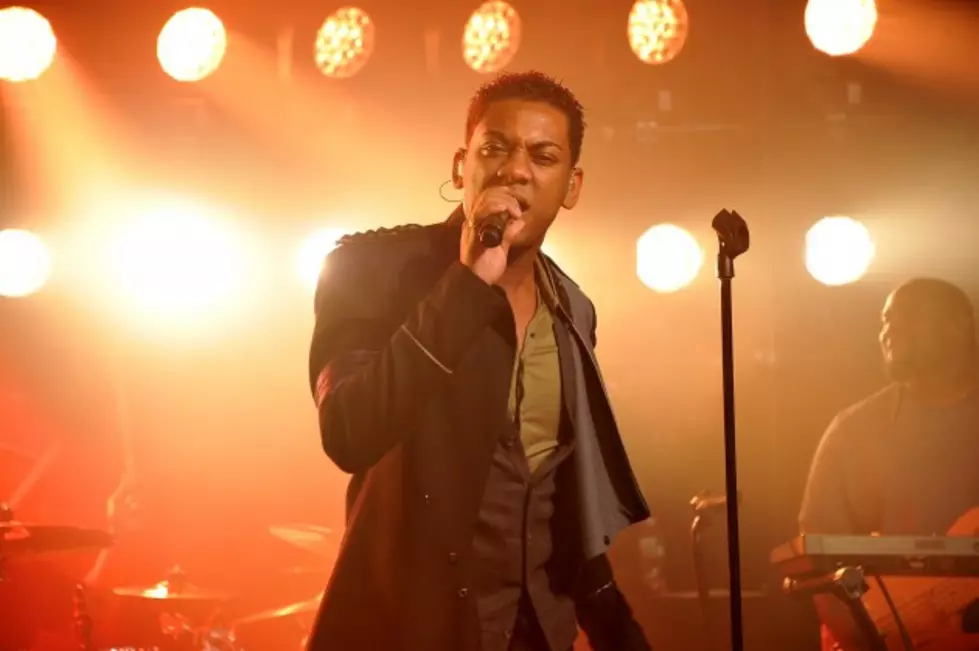 Joshua Ledet to Auction off American Idol Jacket for Red Cross on New Web Series [VIDEO]
Getty Images
In the episode, Ledet will not only talk about how important the 'American Idol' jacket was to him, but also about how important the Red Cross is to him.
Olster said Ledet picked the charity for the auction after the Red Cross touched his life during Hurricane Rita.
Here's the jacket -- you may remember it from when Ledet belted out "No More Drama"
"Previously, (former 'Idol' contestant) Hollie Cavanagh was on the show, and she's good friends with Josh," said Olster. "When we found out he was moving to L.A. and he was looking for stuff to work on, it just worked out for us. We're really happy how the piece worked out."
Olster said Ledet will also sing an exclusive song as part of the episode, which will go live on YouTube, Vimeo and various social media pages on Sept. 18.  Olster said the video will be posted on Ledet's and the Red Cross' social media outlets, as well. The auction on the jacket will last until Sept. 28.
"We set (the price) low and let the public bid it up," said Olster.
Olster said 80 percent of the proceeds from the online auction will go to the Red Cross. The remaining percentage, he said, goes toward the show's production costs.
Celebrity Auction Doctors is partered with eBay Giving Works, which gives charities an online platform to raise money.
Here's the trailer for the show:
More From Cajun Radio 1290 AM