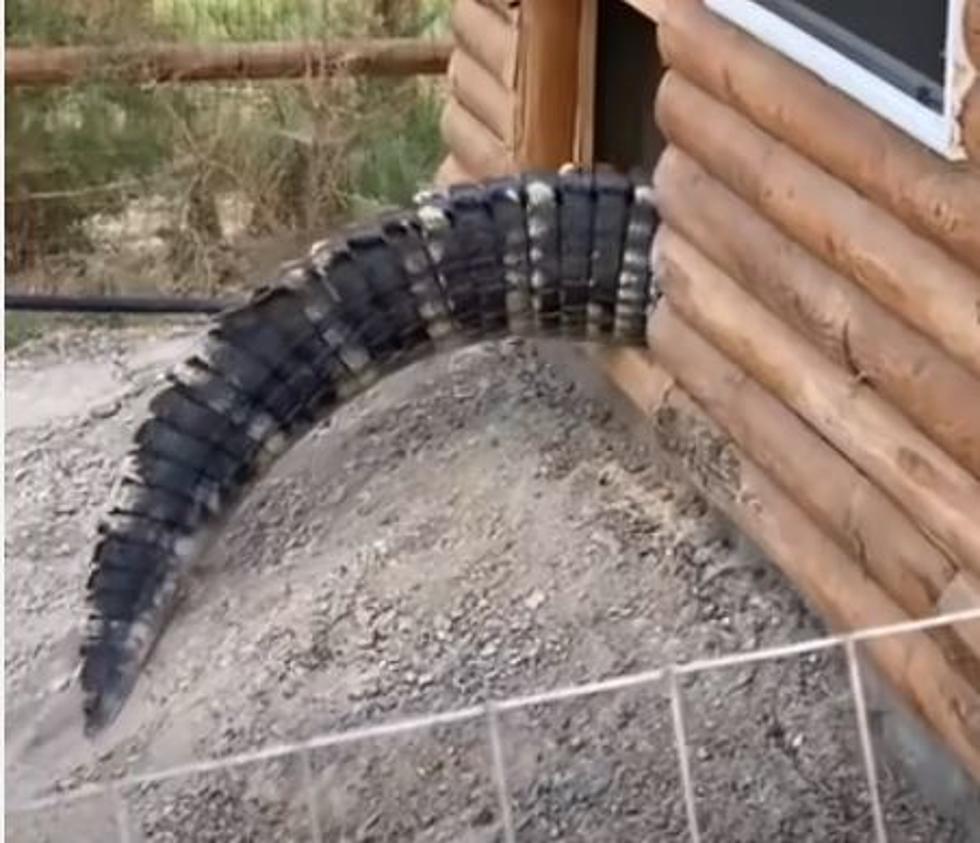 Alligator Breaks Into A Louisiana Home
youtube
A Louisiana couple gets an uninvited house guest in the middle of the night. Don and Jan Schultz were sound asleep when the family dog, Panda, awakened Jan. The 7-year-old Blue Heeler was growling at something in the dark.
Terrified, Jan woke her husband up. Don said Panda growled like he never heard before, so he knew someone had to be in the house. Well, he was half right. There was something in their home, but it wasn't a human being!
Somehow, during the night, a 5-foot alligator let himself in through Panda's doggie door! Take a look at what happened next:
Can you imagine waking up to an alligator in your house? Well, thank goodness Panda sounded the alarm. Thank goodness all ended well, and no one, including the dog and the alligator, was harmed during the filming of this video!
So what did we learn? Get a 'smart' doggie door! If you happen to live in the Bayou state, you might get a visit from one of its oldest residents. Wow!
WATCH OUT: These are the deadliest animals in the world