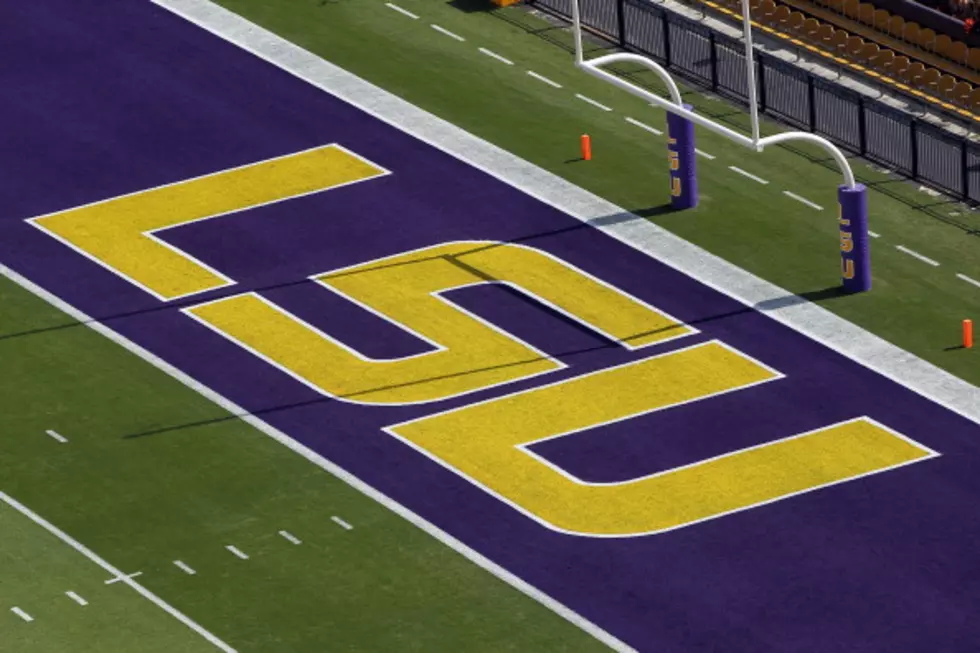 LSU Football Lands In The Top 5 In Preseason Coaches' Poll
LSU Football (Getty Images)
The college football season is right around the corner and we all know college football fans are getting excited. It's the best time of the year because not only are Saturdays filled with great football action but in Louisiana, we are looking forward to the Fall because it has been so hot here, and we are ready to welcome some cooler weather.
In Louisiana, we relate football with cooler weather and love packing the stadium on a Saturday night rooting on our favorite team. The LSU Tigers are getting ready for the season with practices in Baton Rouge.
Second-year head coach Brian Kelly is getting the 2023 Tigers fine-tuned for the upcoming season. Kelly saw some success in his first year. Some of his accomplishments in his first year were beating Alabama, making it to the SEC Championship game, and winning their bowl game to finish the year.
Kelly and the Tigers got some good news yesterday as the preseason College football coaches' poll was released and the Tigers landed in the top five in the nation. Where did LSU land on the pool? The Tigers landed at #5 in the preseason poll.
Here is the preseason Top 25 Caoches' Poll.
#1 Georgia
#2  Michigan
#3 Alabama
#4 Ohio State
#5 LSU
#6  USC
#7 Penn State
#8 Florida State
#9 Clemson
#10 Tennessee
We want to point out the two highlighted teams above, LSU and Florida State. The reason we highlighted those teams is that they are set to face off in the first game of the year in Orlando, Florida. That's right #5 LSU will face #8 Florida State in each of the team's first games of the season on Sunday, September 3rd in primetime on ABC.
Your Favorite Cajun, Swamp Pop, and Zydeco Artists of All Time