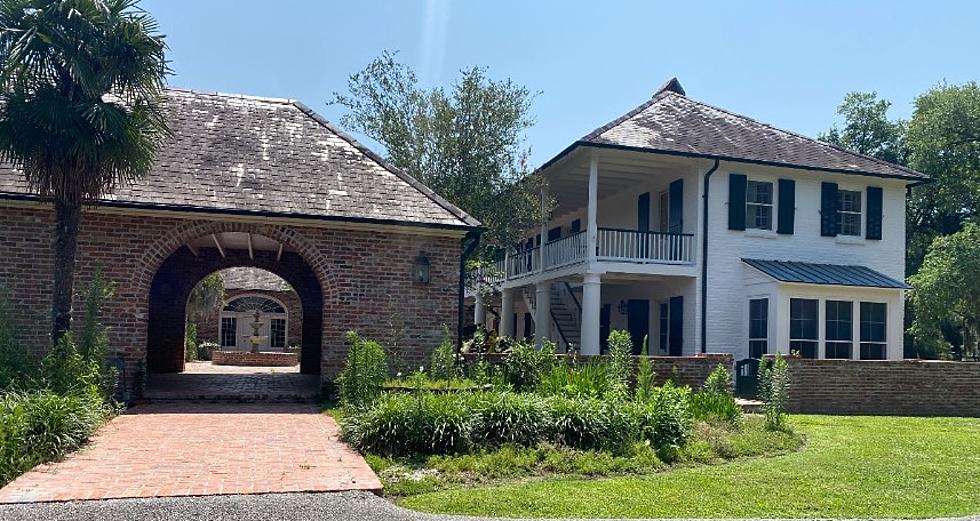 Lawton Estate Sale Taking Place In Sulphur, Louisiana
Google Earth
If you are from the Southwest Louisiana area, when you hear the name last name Lawton or Burton, you immediately know who people are talking about. The Lawtons who are from the Sulphur area are best known for the Calcasieu marine national Bank.
The family was also known for their philanthropy and donations to many educational and other great charities in the area. They were big supporters of education and athletic programs including Louisiana State University, and McNeese State University, and also supported every high school in the Southwest Louisiana area.
One of the most well-known family members was William Burton Lawton who passed away in 2012. He served as Chairman of the Board of the Calcasieu Marine National Bank as well as owned other businesses. The Lawton family is responsible for the large high-rise tower in Lake Charles known at one time as the Calcasieu Marine Bank Tower when it was built.
We saw on Facebook that it was announced that there is an estate sale going on this Thursday through Saturday in Sulphur, Louisiana. The times each day are 8:00 am to 5:00 pm all three days.
According to Frances Fitz-Gerald, Kate Bergstedt & Staff who are in charge of the estate sale, here are some of the items that will be up for grabs.
Oriental rugs, there are many! Kitchen items, French display cabinet, chairs, 4 sofas, dinning chairs, dinning table, antique bank showcase, grandfather clock, Ludwig Grand piano dated 1901. French buffet, art all sizes including famous acrylic framed metal orchids, Lamps, trifold French dressing mirror, French chairs & stools, possibly Mallard carved Rosewood pair of chairs, 4 glass door St. Julien large French cabinet, Kate Spade china, Vera Wang China, Crystal
To get to the estate sale, take Exit 20 in Sulphur off of I10. Take a right on Ruth Street until you get to Highway 90. Take a left on Highway 90 like you're going toward Vinton and when you get to Choupique Road, take a left, It will be the 1st driveway to the left after the overpass.
For all the information and pictures of what's up for sale, CLICK HERE for the Facebook event.
Famous People Born in Louisiana