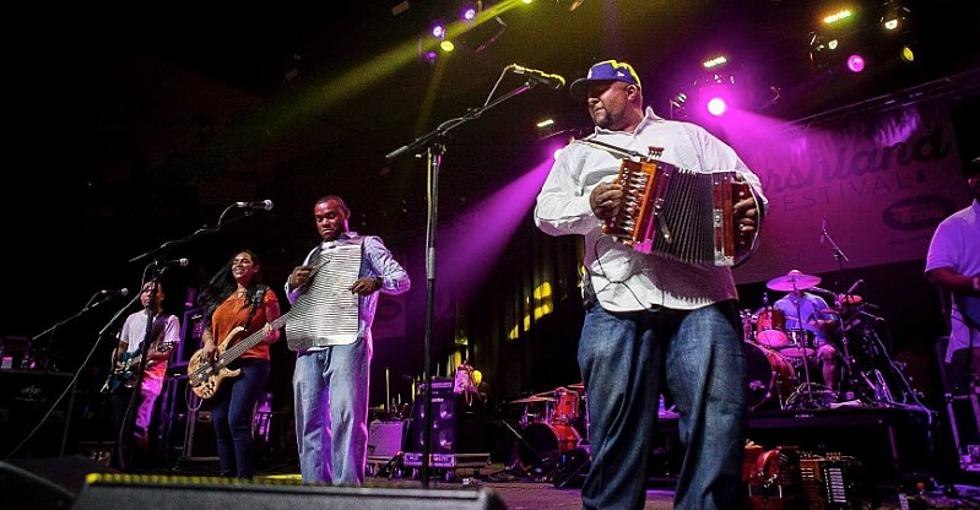 Keith Frank Is Coming Back To Lake Charles Sept. 16
TSM Lake Charles R. Conrad
Are you ready to get your Zydeco on? Polish up your boots and get ready to dance all night at the Zydeco Boss Keith Frank is coming back to Lake Charles! It's the first time Keith has played in Lake Charles since our legendary Lundi Gras Party back on February 20th of this year.
We here at Townsquare Media Lake Charles with Gator 99.5, 92.9 The Lake, Magic 92.1, and 107 Jamz have been putting on the Lundi Gras party for over 12 years now and the only person to ever play this legendary party is Keith Frank and he always will be the only one.
If you have come to our Lundi Gras parties then you know how great Kieth Frank is and how much fun you can have seeing him live in concert. When Keith and his Soileau Zydeco Band hit the stage to play, get ready because they don't stop the music!
If you have never been to a Keith Frank concert, allow us to let you know what to expect. Keith will play non-stop for 2 1/2 to 3 hours straight. You will hear all his big hits like Movin' On Up, Dreams Come Alive, Haterz, Overcome, What's His Name, Casanova, Still Zydeco For Me, and Pieces To My Heart. Those are just a few!
Keith Frank will be performing live this Saturday, September 16th, 2023 in Lake Charles at Crying Eagle Brewery located at 1165 East McNeese Street. Tickets are $15 each and you must be 21 or older to attend. The doors open at 6:00 p.m. and Keith Frank and the Soileau Zydeco Band will hit the stage starting at 9:00 p.m.
Your Favorite Cajun, Swamp Pop, and Zydeco Artists of All Time