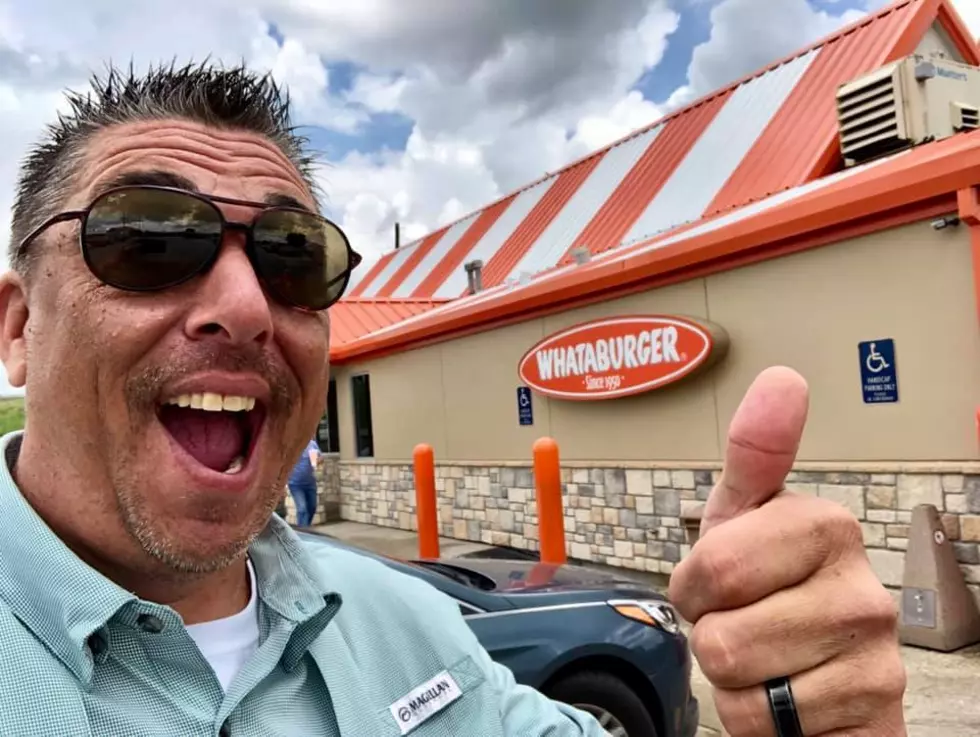 Is Whataburger Still Coming To Sulphur? Here's What We Found Out
Mike at Whataburger
Back in December of 2021, we reported that Whataburger had announced that there were plans for a Whataburger restaurant to be built right here in Southwest Louisiana.
The new location was set to be built in Sulphur, Louisiana. Folks in the area have been messaging us since our report to find out if the restaurant is still coming or not so we went and did some investigating for you!
We first went to the regular Whataburger restaurant website and searched under the locations tab. To our dismay, we didn't see a location listed in Sulphur Louisiana. Then we realized that the locations popping up were current locations of Whataburger's that are currently open and operating.
So we did some more digging and found the corporate website and searched there and to our pleasure, we saw locations coming soon page where it listed three new Whataburgers that would be coming soon.
One of those displayed above does say Sulphur, Louisiana. It will be Whataburger #1271 and will be located at 201 S. Cities Service Hwy in Sulphur,  LA 70665. So be happy because it's still coming Whataburger fans.
Now the question is when? When will they break ground and start building the new Whataburger in Sulphur? According to the website, the only information they are giving is that it's coming soon.
Maybe they will start building the Sulphur, Louisiana location after they finish building the one currently under construction in Leesville, Louisiana. Here is what that one in Leesville is looking like so far.
For all of you Whataburger fans like me, you are ready now. I guess we will need to just show some restraint right now and patiently wait.  But I am not patient so you know this Whataburger fanatic is going to stay on top of this!
Lake Charles Today
More From Cajun Radio 1290 AM