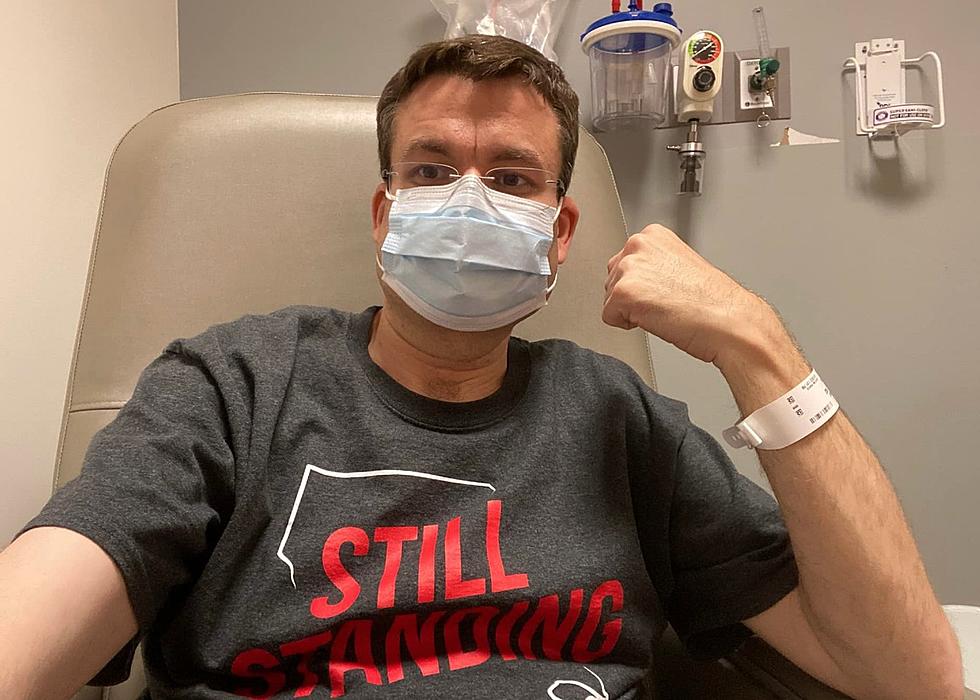 Here's How You Can Help For Ben Terry's Benefit On June 4
Ben Terry via Facebook
A couple of weeks ago, we reported that a committee had been formed called the Friends Of Bern Terry who are putting on a benefit for Southwest Louisiana's beloved weatherman Ben Terry.
Ben is undergoing treatment right now for Colon Cancer for the second time in less than two years and this time it has come back with a vengeance.
Then last week, we announced the
entertainment lineup
for the upcoming benefit which will take place at the Burton Coliseum on Saturday, June 4, 2022, from 10:00 am to 5:30 pm.
The day will feature live entertainment by Sean Ardoin, The Charlie Wayne Band, Gyth Rigdon, and Geno Delafosse along with food and beverages as well as a live and silent auction.
The committee has been actively reaching out to businesses and community members for auction items and SWLA has not disappointed with their generosity of donations.
We have received some great donations like the food supplies to cook which were donated by Lee Mallett of Mallett Buildings and from Roy's Meat Market.
We also would like to thank Southwest Bar Needs for donating all the silverware and food trays for the food and thanks to Chad Pousson and Jason Guillory with Beauxdines' Restuarant and Catering for volunteering to cook all the food for the benefit.
Here is how YOU can help!
If you own a business or are creative and would like to donate to the auction, you may do so by emailing us at friendsofbenterry@gmail.com and a committee member will reach out to you.
Items we would love to include are items like hunting and fishing trips, week or weekend trips to the beach or lake,  Toledo Bend and Sam Rayburn weekend trips, outdoor equipment, children's items, professional or university football tickets, or pretty much anything you would enjoy that others would also enjoy.
We have already received some unique live auction items like an autographed guitar signed by all the artists playing and Ben Terry for our benefit. Lee Mallett also donated a George Rodrigue signed LSU print pictured below.
We also have received a Garth Brooks LSU signed jersey for the live auction.  Check this thing out!
Thank you Southwest Louisiana for your generosity and support in helping us help Ben Terry.
Popular Television Shows Based on or Filmed in Louisiana
More From Cajun Radio 1290 AM