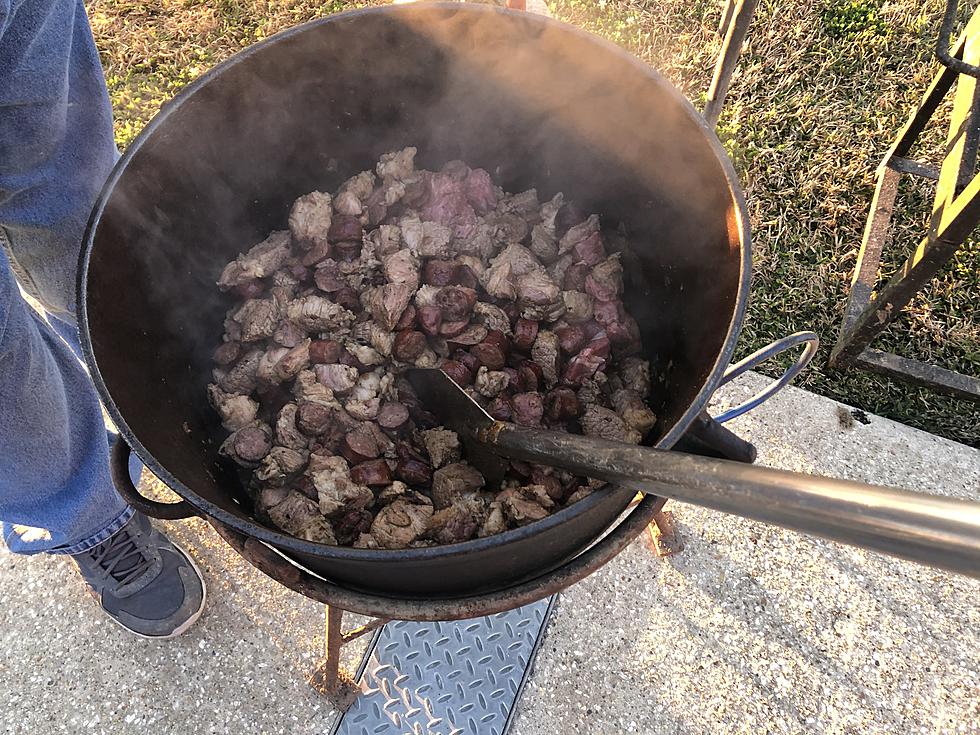 Jambalaya Dinner Fundraiser to Benefit Lake Charles Veterans
Jambalaya (Photo by Mike Soileau TSM)
Lake Charles is a giving community. Here is another way to give back and this one is a special event to get behind.  The Lake Charles chapter of the VFW Post 2130 is holding a jambalaya dinner fundraiser on Veterans Day on Thursday, November 11th.
It is important to support our veterans but it is especially important to support our local veterans from right here in Lake Charles and Southwest Louisiana.
If you are looking for some great food and a reason to support them, then please consider purchasing a Jambalaya Dinner or ten to help the cause.  All the proceeds will benefit the veterans of the VFW Post 2130 in Lake Charles.
The food will be cooked by local veterans for the fundraiser. When you purchase your ticket for only $10 each, you will be able to pick up your meals at the VFW Post 2130 located on the corner of Lake/Ham Reid in Lake Charles on Veterans Day, November 11th. Dinners will be able to be picked up from 4:00 pm to 8:00 pm.
You can buy enough for the whole family and not have to cook that night.  Pick them up on your way home from work.
You can purchase your ticket weekdays at the VFW Post 2130 from 10:00 am to 2:00 pm or contact Anthony Bordelon at 337-302-7633 to buy tickets.
Please consider helping out a great cause and our veterans who served to protect us.
Eight Signature Louisiana Dishes
More From Cajun Radio 1290 AM