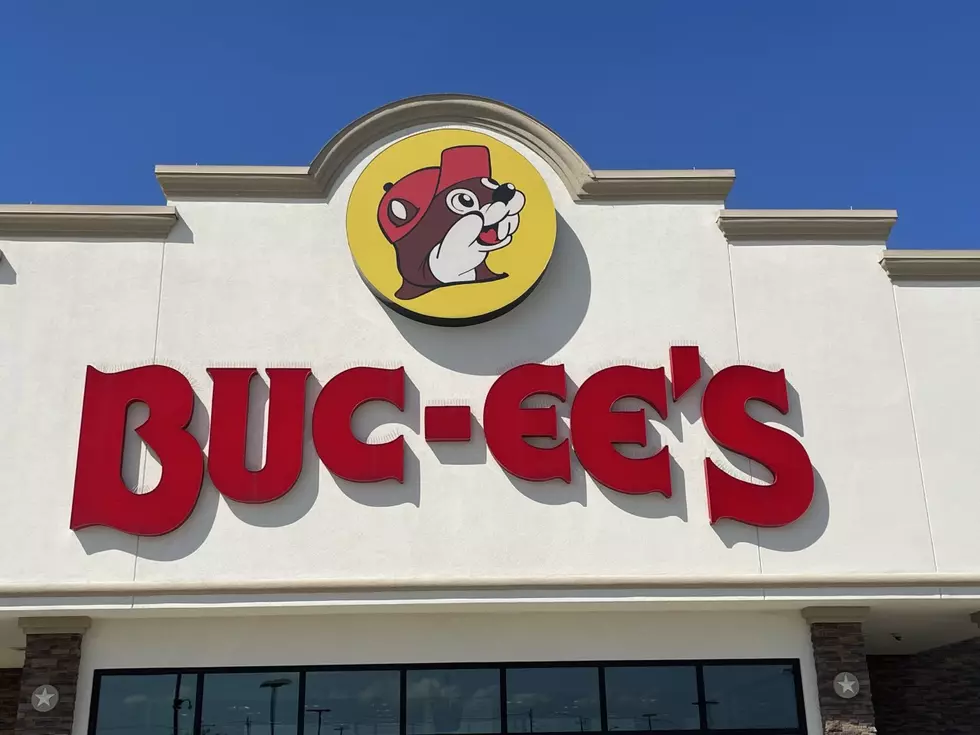 Have You Ever Noticed The Whiskers On The Buc-ee's Sign?
Photo by Mike Soileau TSM
If you have ever taken a road trip from Southwest Louisiana, chances are you have stopped at a Buc-ee's a time or two.  If you haven't then you are missing out. It seems like every weekend, my Facebook feed is filled with folks stopping by the massive store and taking pictures in front of it.
Buc-ee's is known for its massive size, brisket sandwiches and beaver nuggets, and a lot more. It's the only place where you can get gas, buy some lunch, get some decorations for your house and buy a BBQ pit. There is basically everything in this store.
So when people stop at Buc-ee's they are usually so excited to go into the store I guess no one has ever noticed the sign outside and what's on top of it. Well, I guess I am weird because I think I discovered something none even knew existed on the sign.
We are on a weekend trip heading to South Houston when we stopped at the Buc-ee's in Baytown, Texas. We had been to the store many many times over the years but this visit was different.
As we walked up to the store I looked up to notice something on top of the Buc-ee's sign that I had never noticed before. The sign had whiskers on top of all the letters on the sign. Don't believe me? Here's my proof.
In all seriousness, we know that those "Whiskers" are really wires to keep the birds off of the sign. But it's more fun to say it's whiskers. So the next time you stop by a Buc-ee's to snag some beaver nuggets or a sandwich, make sure to look up and see it for yourself.  You're welcome.
Lake Charles Today
More From Cajun Radio 1290 AM