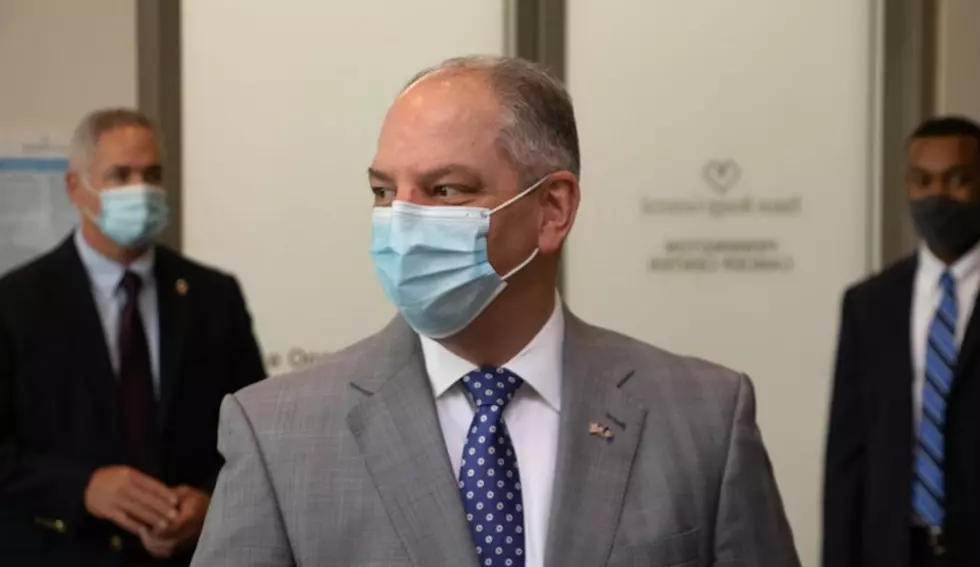 Gov. Edwards May Lift Mask Mandate Today During Press Conference
Governor John Bel Edwards, Facebook
All eyes and ears will be on Baton Rouge today as Louisiana Governor Jon Bel Edwards holds a press conference at 3:30pm to address the current executive orders due to the pandemic.
The big topic most are going to be interested in hearing about is the mandatory mask mandate and if we will move forward from Phase 3 (set to expire tomorrow, April 28).
Gov. Edwards is also expected to talk about the current vaccine situation in Louisiana and give updates on how many folks have received at least one shot and how many are fully vaccinated.
At last report from the Louisiana Department of Health, about 25% of Louisiana residents have been fully vaccinated. The Governor is also expected to address the Johnson & Johnson vaccine, and it is expected he will announce it will begin to roll out again.
As things keep opening up in Southwest Louisiana, the number of new cases are staying low. As of April 26, Calcasieu Parish had only 63 new cases and no deaths. Allen and Cameron Parishes reported no new cases or deaths. Beauregard had seven new cases and Jeff Davis had eight new cases with no deaths.
All these questions will be answered today at 3:30pm, when the Governor holds his press conference. Watch it here.
READ MORE: Inspiring Stories From the Coronavirus Pandemic
More From Cajun Radio 1290 AM