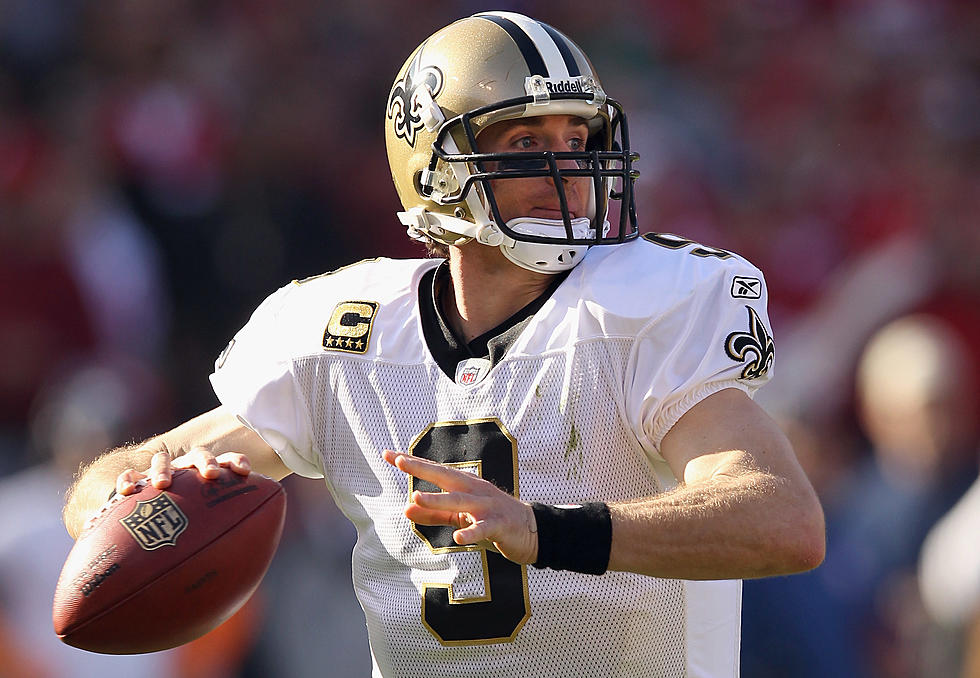 Drew Brees Captains One Of The Teams In The NFL Pro Bowl Tonight
(Photo by Ezra Shaw/Getty Images)
New Orleans Saints QB Drew Brees was named one of the captains for the 2014 NFL Pro Bowl game.  This year, the pro bowl will be a little different.  Instead of it being the NFC vs the AFC, The teams were picked on a draft basis from the players that were voted to the pro bowl.
Drew Brees was picked to be on NFL Hall Of Famer Jerry Rice's team and on the second day of the Pro Bowl draft, Team Rice selected Saints players TE Jimmy Graham and DE Cameron Jordan Wednesday night.
Brees, Graham and Jordan will be joined by the two other Saints Pro Bowlers guards Ben Grubbs and Jahri Evans on Team Rice.
Brees and the other Saints along with the rest of Jerry Rice's team will take on Deion Sanders team tonight.
The Pro Bowl will be played Sunday, January 26 and will be televised live on NBC at 6:00 p.m. from Aloha Stadium in Honolulu, Hawaii.