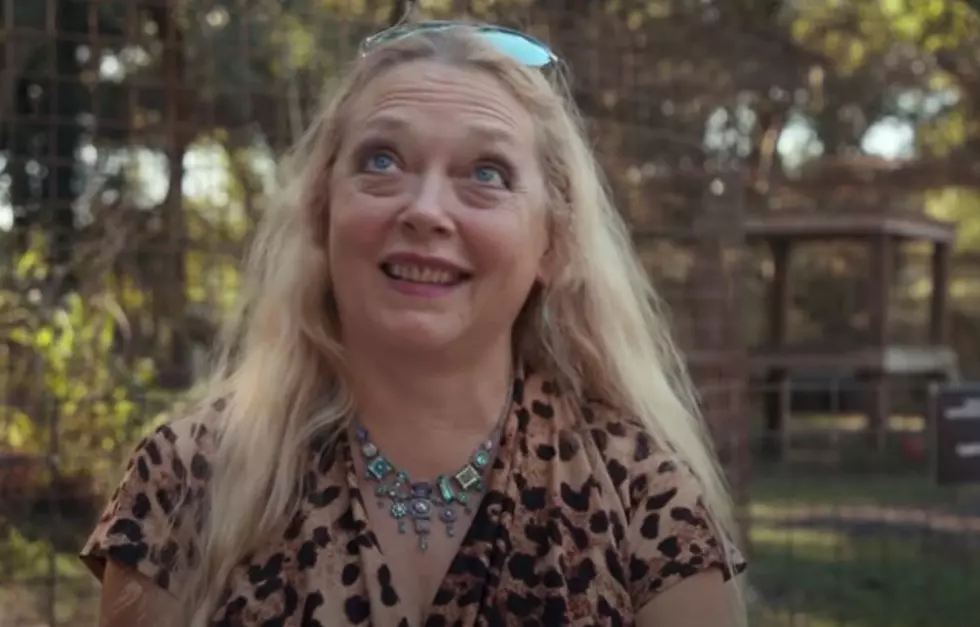 Carole Baskin Granted Control of Joe Exotic's Zoo
Carole Baskin (Youtube)
Tiger king fans, the tiger poo is getting real now. It is being reported that Joseph Maldonado-Passage aka Joe Exotic's rival, Carole Baskin, has been granted control of his zoo located in Wynnewood, Oklahoma.
If you watched the eight-part documentary, then you know Carole was Joe Exotic's arch rival. I mean, Joe had a real hatred for Carole Baskin, which was shown in the Tiger King show.
Joe Exotic is currently in jail after being found guilty last year of paying a hitman $3,000 to kill Carole Baskin, who owns her own zoo called Big Cat Rescue in Florida. Since Joe has been in jail, the zoo has been under the control of his former business partne, Jeff Lowe, but now a judge has awarded the zoo to Baskin.
Baskin sued Joe and his mother over the fact the Joe Exotic fraudulently signed over the zoo to his mother. According to People Magazine, Lowe has 120 days to vacate the property and turn it over to Baskin.
Baskin is no stranger to controversy, either. As it was chronicled on the show, Baskin's husband, Don, disappeared one day and never came back. She said he flew his plane to a location but most people think - especially Joe Exoctic - she killed her husband and fed him to her tigers.
I am sure a new documentary will be in the works over this situation. Joe must be beside himself.
Enter your number to get our free mobile app
Popular Television Shows Based on or Filmed in Louisiana
More From Cajun Radio 1290 AM