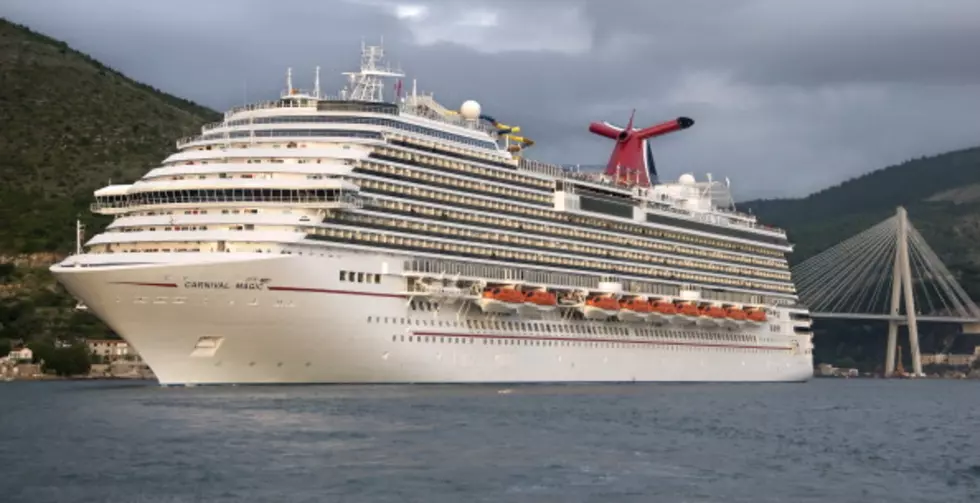 Carnival Pauses All Cruises in the US Until June at the Earliest
Andy Newman, Getty Images
Sad news for all you folks who love going on cruises. Carnival cruise lines has announced they have extended the pause of ships sailing from US ports until the end of May as of now.
For us in Southwest Louisiana, that means the ports of Galveston and New Orleans will not see sailings until June at the earliest. In our area, we are a hot spot for people who go on cruises because the ports are so accessible and close to where we live. You can get to Galveston port in about two and a half hours or the New Orleans ports in about three hours.
Plus, a lot of local artists do theme cruises and perform private concerts onboard the ships. Gator 99.5 has personally done a few of these themed cruises with Wayne Toups, Keith Frank, and Brad Brinkley, to name a few.
There has not been a cruise sail since the pandemic began in March of 2020. Carnival already postponed cruises back in January and extended the dates to April, but now they are suspending it again through May.  The CDC recommendations are the catalyst for the decisions the cruise line makes to not sail their ships for safety reasons for passengers and their employees.
Now for our area, the Port of New Orleans sails two Carnival ships with the Valor and Glory. Carnival announced the Valor won't sail until at least November 2021, as they have dry docked the ship for renovations.
So cruise goers, it now looks like at least June before you may be able to step on a ship and go on vacation, but I wouldn't hold your breath. We hope to see them sail soon, but we will have to watch and see.
LOOK: Answers to 30 common COVID-19 vaccine questions
While much is still unknown about the coronavirus and the future, what is known is that the currently available vaccines have gone through all three trial phases and are safe and effective. It will be necessary for as many Americans as possible to be vaccinated in order to finally return to some level of pre-pandemic normalcy, and hopefully these 30 answers provided here will help readers get vaccinated as soon they are able.
Carnival Pauses All Cruises in the Us Until June at the Earliest
More From Cajun Radio 1290 AM