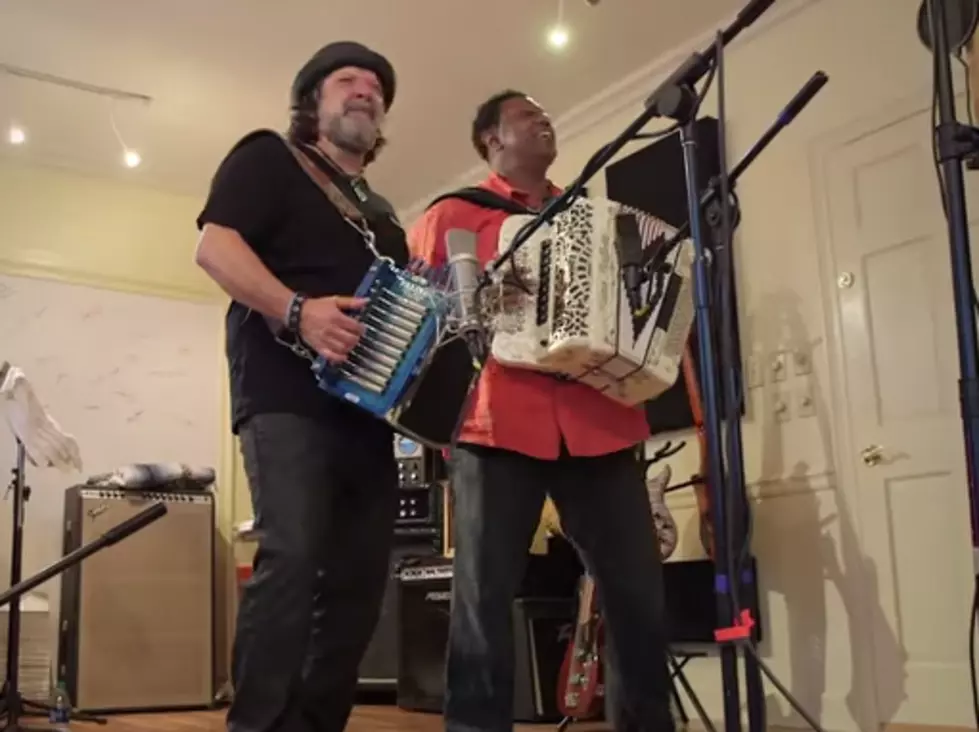 Wayne Toups And Chubby Carrier Team Up To Promote Louisiana Tourism — Happy And You Know It [VIDEO]
Wayne Toups and Chubby Carrier (Youtube)
I recently spoke with Grammy award winners Chubby Carrier and Wayne Toups and they told me that they just recently shot a video and recorded a song to promote Louisiana Tourism and Lafayette Travel.
The song is called "If Your Happy and You Know It".  Well I got my hands on the video ladies and gentleman and wanted to share it with you guys.
In the video you will see Chubby and Wayne cranking on the squeezebox and lending their iconic voices to a real up beat and fun song.  The video also features the culture, food and festival life of Louisiana.  If you look real close you will also see a cameo appearance by legendary Swamp pop artist T.K. Hulin.
More From Cajun Radio 1290 AM