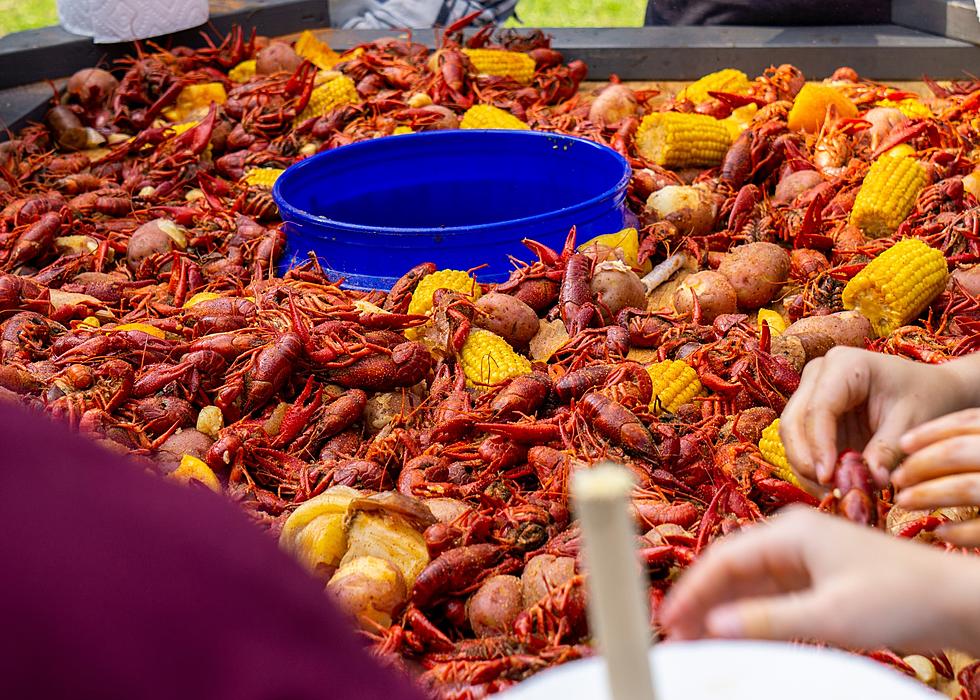 Top 10 Spots In Lake Charles To Kick Off Crawfish Season
Photo by Logan Ellzey on Unsplash
Crawfish season is here and local establishments are gearing up for all you crazy Cajuns to get your fill on Louisiana mud bugs.
Crawfish season last year was devasted by the destruction of Hurricane Laura and the record freeze we had in South Louisiana. Not only did the crop start later than usual but the size of crawfish was a lot smaller than we were used to. Read more about it here.
However, we have some great news for the 2022 crawfish season. Temps in December were very warm so crawfish production is hitting on all cylinders. Louisiana crawfish farmers are counting on this season to be one of the best that we have seen in a while.  They say the conditions have been perfect to grow big crawfish, and lots of them.
So it begs the question, where are you going to eat your crawfish in Lake Charles? Don't worry about putting any elbow grease in researching the perfect spot, we've done all the heavy lifting for you. Or at least the great reviewers on Yelp did.
Top 10 Spots In Lake Charles To Get Crawfish According To Yelp:
10. Honey B Ham - 506 E Prien Lake Rd Lake Charles, LA
9. Bourg Fresh Seafood - 1911 Pujol Rd Lake Charles, LA
8. Zydeco Crawfish - 5400 Gerstner Memorial Blvd Lake Charles, LA
7. JT's Seafood - 2908 Lake St Lake Charles, LA
6. Fiery Crab - 339 W Prien Lake Rd Lake Charles, LA
5. The Crawfish Stop - 1514 Gertsner Memorial Dr Lake Charles, LA
4. Seafood Palace - 2218 Enterprise Blvd Lake Charles, LA
3. Steamboat Bill's - 1004 N Lake Shore Dr Lake Charles, LA
2. Beauxdine's - 3013 Ryan St Lake Charles, LA
1. Crawfish Boil-N-Go - 823 University Dr Lake Charles, LA
Eight Signature Louisiana Dishes
More From Cajun Radio 1290 AM