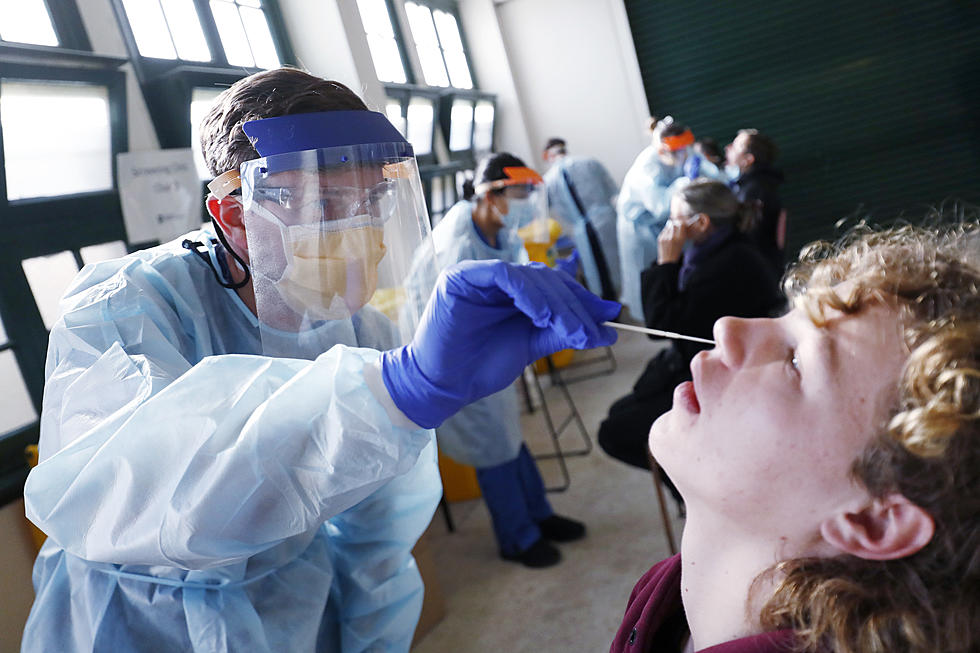 SWLA Mobile COVID-19 Testing Locations
Photo by Darrian Traynor/Getty Images)
The Louisiana Department of Health has announced several mobile coronavirus testing locations in Allen, Beauregard, Calcasieu, Cameron, and Jeff Davis parishes.
Starting today (7/20) and running through Friday July 24, the testing locations will be open from 8:00am to 2:00pm.
Registration is not required. However, LDH has set up an express lane residents can pre-register for that makes the test taking experience faster. For more details, click here.
No ID is required. However, residents wanting to get tested must submit a phone number and email address. The turnaround for results is 72 hours. If a person test positive, they will be notified via phone. All results will be sent out via email.
SWLA Mobile COVID-19 Testing Locations:
Monday, July 20: Kinder Fire Station, 808 2nd Ave.
Wednesday, July 22: Beaucare, 628 High School Road, DeRidder
Monday, July 20: Lake Charles Civic Center, 900 Lakeshore Drive
Tuesday, July 21: Lake Charles Civic Center, 900 Lakeshore Drive
Wednesday, July 22: Lake Charles Civic Center, 900 Lakeshore Drive
Thursday, July 23: Lake Charles Civic Center, 900 Lakeshore Drive
Friday, July 24: Lake Charles Civic Center, 900 Lakeshore Drive or
Friday, July 24: McNeese Cowboy Stadium (in front of Athletics Field House), 700 Blue and Gold Drive
Tuesday, July 21: Grand Lake Fireman Center, 965 LA 384
Thursday, July 23: Multipurpose Building, 403 Baker Street, Jennings
Enter your number to get our free mobile app
Ten Companies That Filed for Bankruptcy Because of COVID-19
More From Cajun Radio 1290 AM