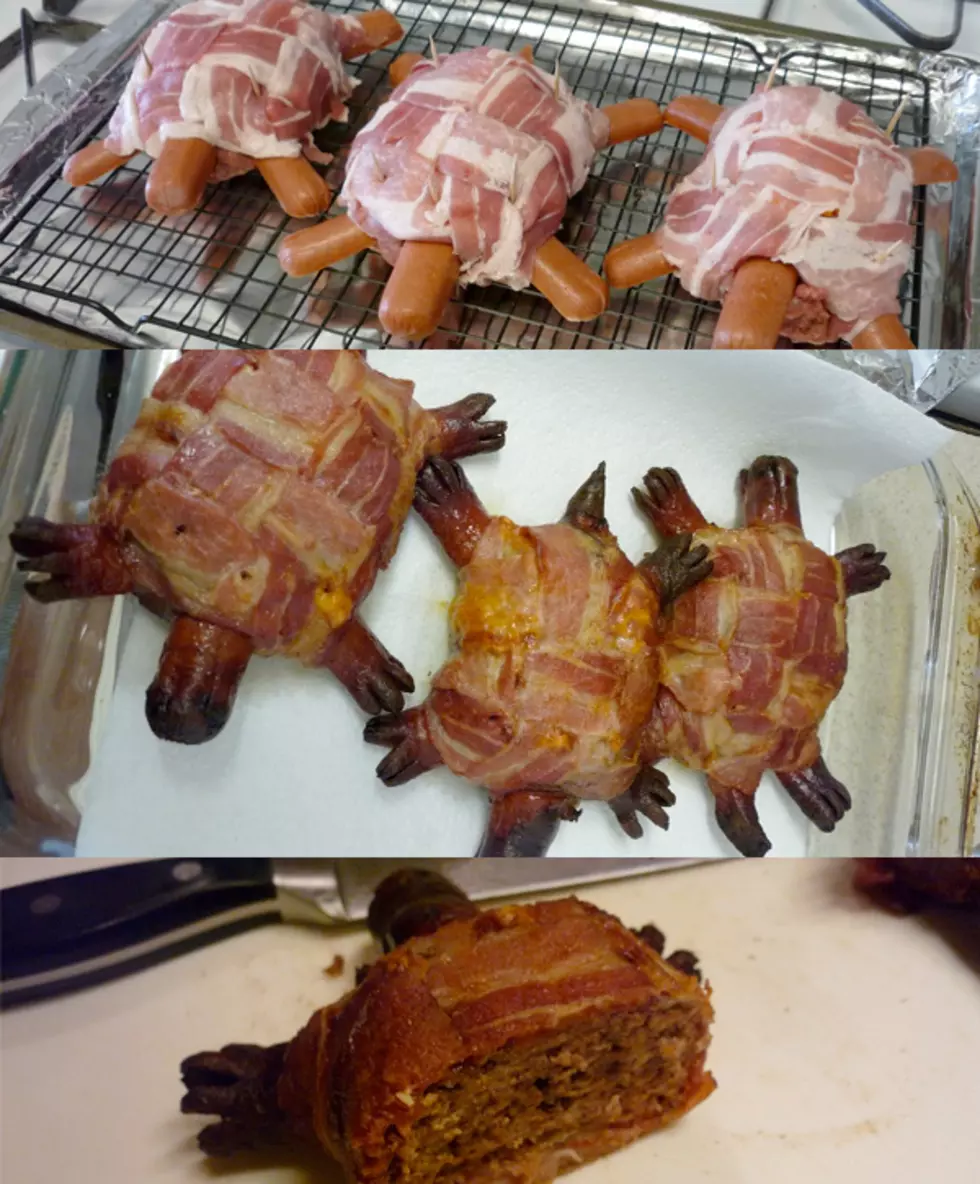 Redneck TurtleBurgers For 4th Of July
Dale Mann -Townsquaremedia
Here is a cool spin on your 4th of July BBQ.  We wanted to give you a recipe to try out to make your own Turtle Burgers.  Check it out:
Handmade ground beef patties,
topped with sharp cheddar cheese,
wrapped in a bacon weave,
(use the cheese to keep the bacon shell on)
Next step, add hot dog pieces as the heads and legs
with slits for toes and shape a tail.
If ya really wanna get artistic …..
you can carve a hotdog head with eyes and a mouth slit!
Next Step: Place gently on your grill
and cover with an aluminum foil dome
and only turn once or if it's a rainin'
you can place yer turtles on an oven rack,
covered loosely with foil dome and baked for 20-30 minutes at 400 degrees.
A little crispy, not too crunchy!
Just how a turtle should be, right?
Slap them Turtles in a hamburger bun and serve!
(See if your guests eat 'em head or tail first)
Let us know how they come!!!!!
More From Cajun Radio 1290 AM