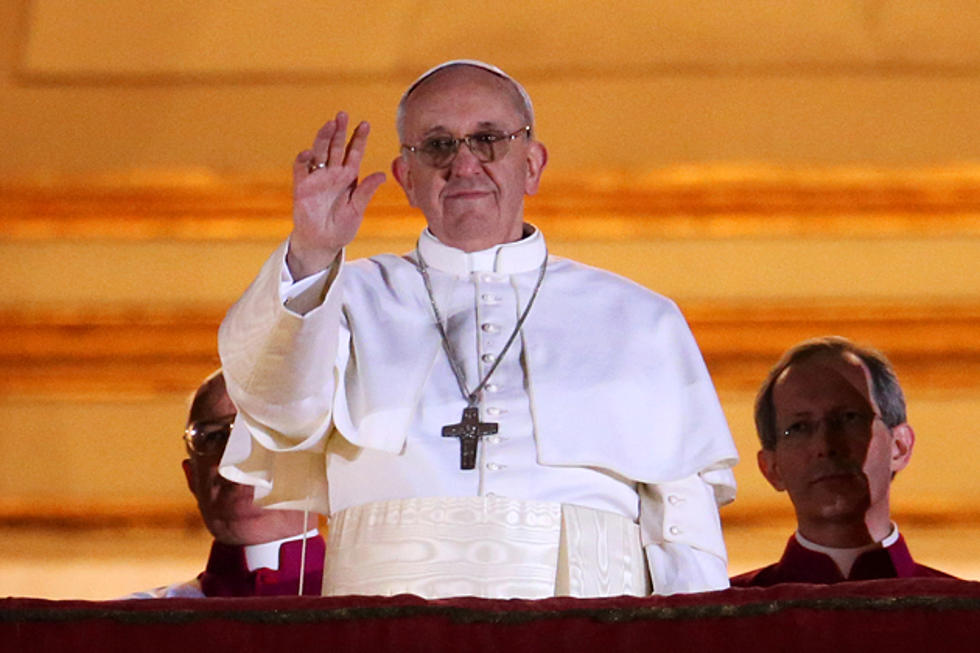 New Pope Elected — Jorge Bergoglio of Argentina, Now Called Francis I
Peter Macdiarmid/Getty Images
Jorge Bergoglio, the 76-year-old archbishop of Buenos Aires, Argentina, has been elected as pope. He is the first Latin American to lead the Catholic Church. Bergoglio, who has taken the name Francis I, is also the first Jesuit priest to become pope.
In his first words to those gathered at St. Peter's Square, Francis I said, "Before I give you a blessing, I ask you for a favor—I want you to bless me."
Bergoglio is believed to have been the runner-up to Joseph Ratzinger, later Pope Benedict XVI, during the previous papal election. His stances on social issues place him firmly in the church's conservative wing. His selection of the name Francis is intriguing, in that he appears to be reaching out to the Franciscans, often considered a rival of the Jesuits. The name Francis also recalls St. Francis of Assisi, one of the most beloved and venerated figures in Christianity. At least one Vatican expert called the selection "precedent-shattering."
While in his role as archbishop of Buenos Aires, he clashed with the country's president over gay marriage and contraception and described gay adoption as discrimination against children. But he was also admired for his humility: he chose to ride public transportation rather than be chauffeured around in a church-provided limousine and cooked his own meals, among other such acts of modesty.
More From Cajun Radio 1290 AM