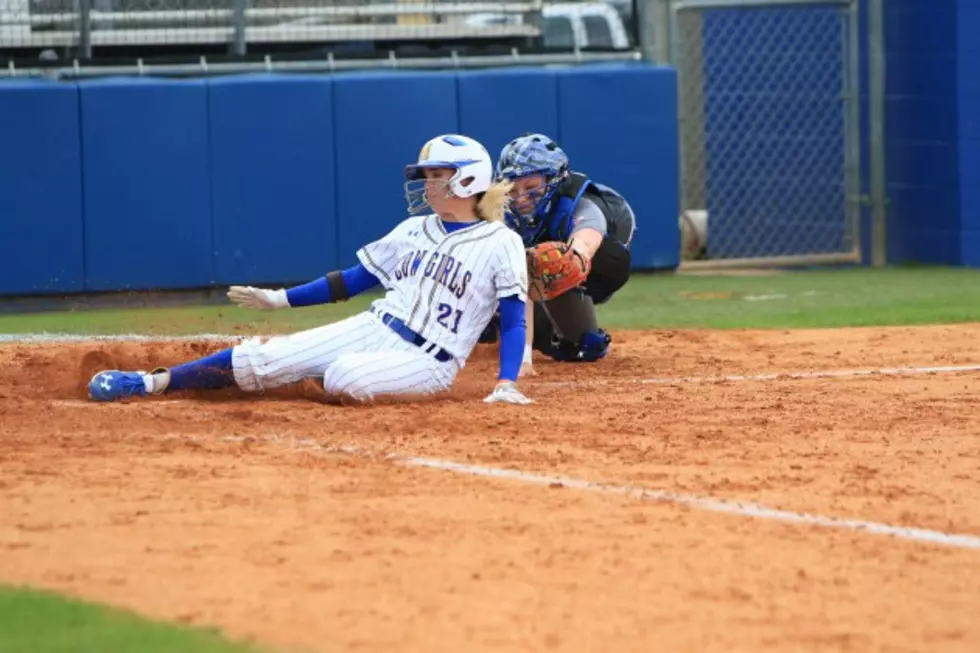 McNeese Softball Drops First Game Of SLC Tournament — Play Elimination Game Today at 1:30
McNeese Softball (Photo Provided by Pam Lafosse MSU)
The McNeese Women's softball team lost their opening round game yesterday in the 2015 Southland Conference Tournament to third seeded Central Arkansas when the lady bears surprised the Cowgirls beating them 6-2.
Now the Cowgirls have found themselves in the loser's bracket which is not where they expected to be after the first day of play. The McNeese women's softball team will now face fourth seeded Southeastern La. today in an elimination game.
The cowgirls will need to rebound from yesterdays loss and win today at 1:30 or they will head home.  If the women pull out this game today, they will have to play again tonight at 6:30 p.m.
The elimination game is expected to start around 1:30 p.m. this afternoon and you can hear all the action right here on Cajun Radio!
More From Cajun Radio 1290 AM