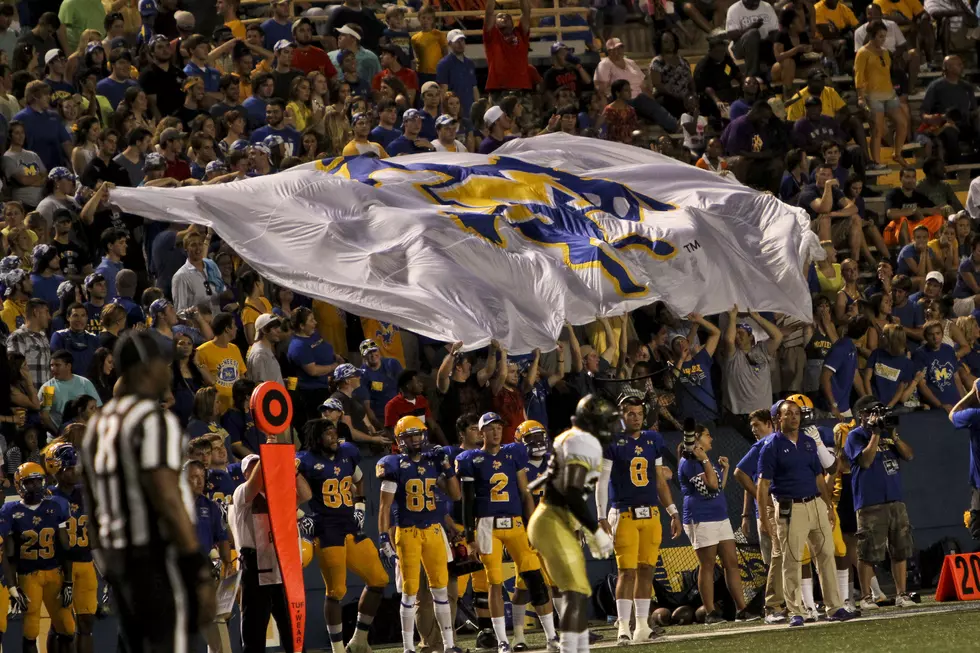 McNeese Homecoming Game This Saturday Oct 21 – Things To Know
McNeese Cowboys (Photo provided by Matt Bonnette MSU)
The McNeese Cowboys are celebrating homecoming, and last night was the homecoming parade.  Now, all eyes are focused on tomorrow and the football game.
People are already parking their RVs and motor homes, and getting ready for tailgating.  It will be an all-day affair Saturday with tailgating, cooking, drinking, and live music.
Matt Bonnette with McNeese gave us some info on things to know, along with times events are happening before and during the game.
8:00 a.m. – Tailgating, of course, will start early Saturday morning
12:00 p.m. – Ticket office opens
2:00 p.m. – Cannon test fire
3:45 p.m. – The Cowboy Walk, where the coaches and football team will walk down Blue & Gold Blvd in the tailgate area from Common Street to the football stadium
4:30 p.m. – Stadium gates open
5:40 p.m. – Pregame begins with Pride of McNeese Marching Band
5:45 p.m. – Cowboy Parapokes parachute team will jump and land inside Cowboy's stadium.
6:00 p.m. – Kickoff between Incarnate Word (1-5) and McNeese Cowboys (5-1)
Halftime – Presentation of the 2017 Homecoming Court