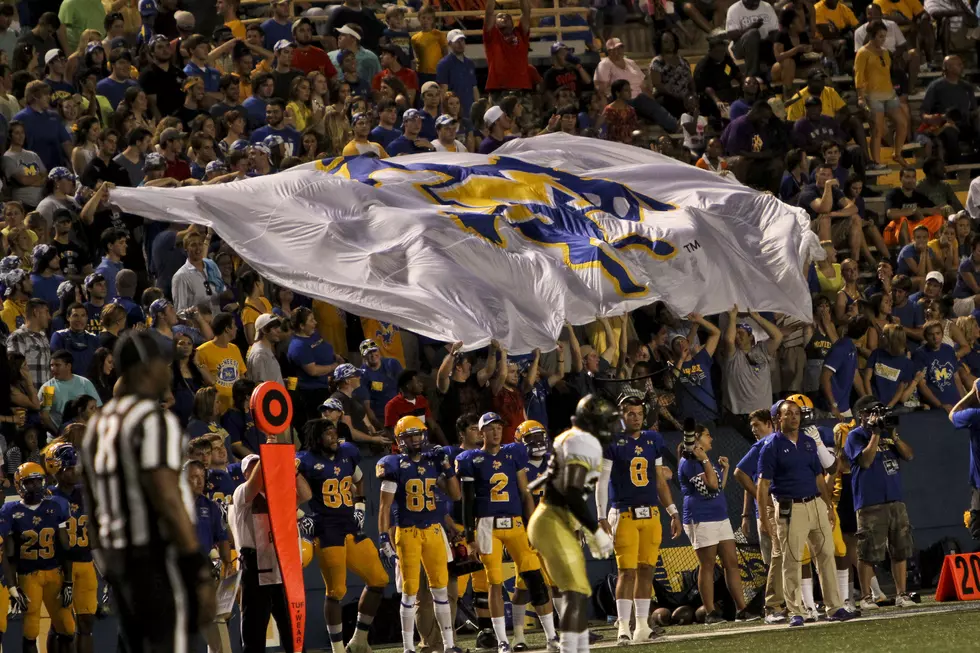 McNeese Football Names Starting Quarterback
McNeese Cowboys (Photo provided by Matt Bonnette MSU)
Five more days people. That's right boys and girls, the best time of the year is finally here. The college football season is set to kickoff this Thursday with a whole bunch of games to be played Thursday night.
For the McNeese Cowboys, they will have to wait until Saturday to start their season, but now we know who will be leading the offense for the pokes. McNeese head coach Lance Guidry has named James Tabary as the starting quarterback for this Saturday's season opener against Tarleton State.
Tabary trasfered to McNeese from Arkansas State, and is originally from New Orleans, Louisiana. The 6 foot 2, 204 pound sophomore quarterback is set to lead the high-powered Cowboys offense into the 2016 football season.
Coach Guidry's plan is to also have his #2 quarterback Grant Ashcraft run a series or two in the first game.
McNeese hits the field this Saturday night at 6:00pm, when they host Tarleton State here in Lake Charles at Cowboys Stadium. If you can't make it out to the game, you can listen to the game on our sister station 92.9 the Lake starting at 5:00 p.m.
More From Cajun Radio 1290 AM