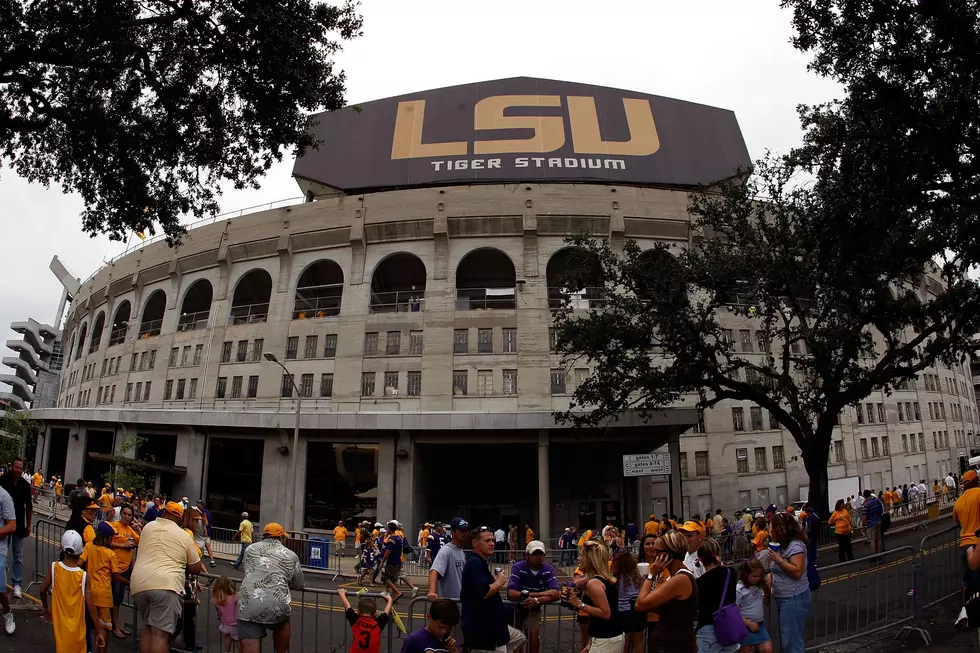 LSU Football Releases 2012 Schedule
Getty Images
I know they still have one game left to play but the University and the athletic department has released the 2012 home and away football schedule. We wanted to share it with all you Tiger fans out there.
LSU will have eight home games next year which includes home games against Alabama and South Carolina!
Here is the 2012 LSU Tigers football schedule:
2012 LSU Football Schedule




Sept. 1 North Texas




Sept. 8 Washington




Sept. 15 Idaho




Sept. 22 at Auburn




Sept. 29 Towson University




Oct. 6 at Florida




Oct. 13 South Carolina




Oct. 20 at Texas A&M




Nov. 3 Alabama




Nov. 10 Mississippi State




Nov. 17 Ole Miss




Nov. 23 or 24 at Arkansas
Hopefully, I will be at least at one game next season like I was this year for the Kentucky Game!
LSU released the schedule along with the South Eastern Conference and in a press release said:
LSU's first game against the newest member of the SEC Western Division will come on Oct. 20 when the Tigers travel to College Station to face the Aggies. It will mark LSU's first game in College Station since the 1995 season-opener.

LSU will play every team in the SEC Western Division and will face Florida and South Carolina from the eastern side of the league.
Looks to me that the 2012 road schedule will have some big games especially against the likes of Auburn, Florida and Arkansas.
The Tigers of LSU right now have more important things to worry abouth though.
They will take on Alabama On Monday January 9th in the Mercedes Benz Superdome for the National Championship of college football!
More From Cajun Radio 1290 AM