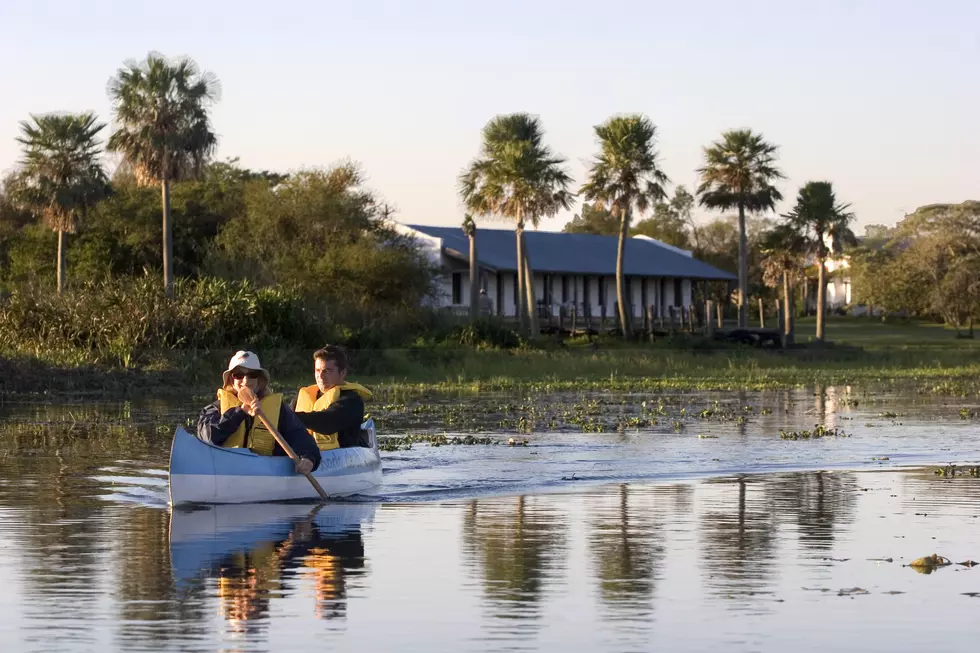 LCSPS Steps Up For National Safe Boating Week
(Photo by Mariana Silvia Eliano/Cover/Getty Images)
This  week is National Safe Boating Week and with all the outdoor activities and water ways in Southwest Louisiana, now is a great time to practice.
Lake Charles Sail & Power Squadron will celebrate National Safe Boating Week May 21-28, 2011. The LCSPS will be teaching a safe boating class on Saturday, May 28th starting at 8:30 a.m. at the LCSPS Clubhouse, 3106 Kiwanis Drive. The course is offered to the public and is designed to familiarize students with the fundamentals of safe boating, and to qualify for certification before operating a watercraft. This course complies with the State of Louisiana education requirements which state that anyone born after January 1, 1984 must complete a boating education course. The $10 fee includes lunch and course materials. To learn more about our education courses, visit our website at www.lcsps.org.
The LCSPS will also be conducting free vessel safety inspections at West Marine on Saturday, May 28, 2011. These courtesy inspections are a great way to have your boat checked for all safety equipment and information prior to getting out on the water.
On Friday, May 27, the LCSPS will be on site at the Downtown at Sundown concert at 6 p.m. at the corner of Ryan and Broad Streets. Squadron members will distribute safe boating information and giveaways from their booth resembling a boat stern. They will also have an 18 foot replica of a tug boat on display. Drawings for door prizes will be provided by West Marine and Ship to Shore. This week's concert will feature Kelly McGuire, whose lyrics and styles reflect the island sounds of the Gulf Coast. For more information on the Downtown at Sundown series, presented by the City of Lake Charles, go to cityoflakecharles.com or facebook.com
Historic City Hall Arts & Cultural Center
More From Cajun Radio 1290 AM