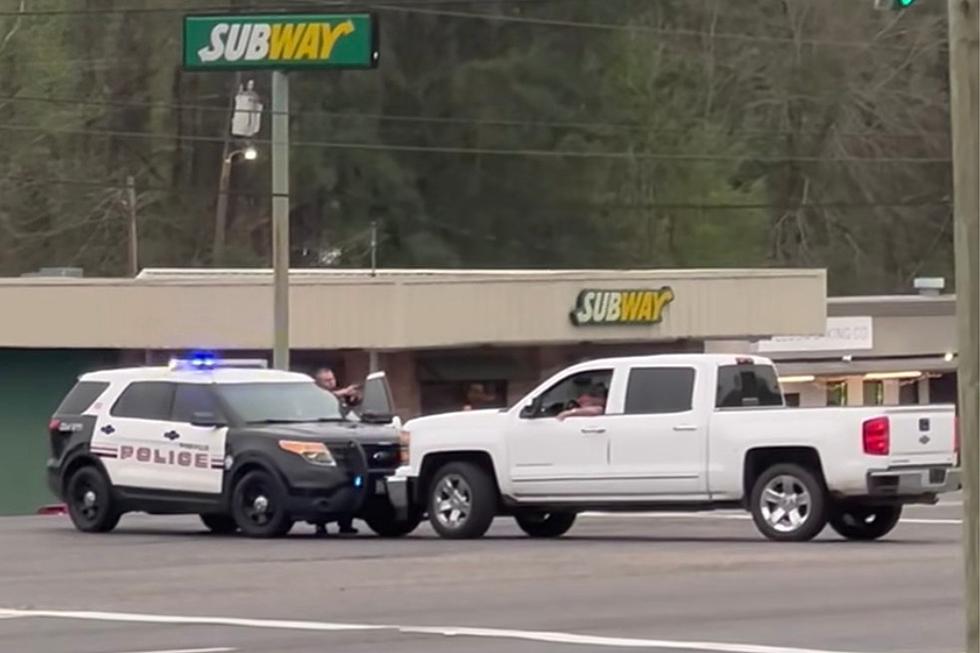 Naked Man Arrested After Leading Police on Chase Through Central Louisiana While Intoxicated
Facebook, Gracie Vercher
Police say a man from Scott, Louisiana was arrested on Sunday (Mar. 12) after leading authorities on a chase through Pineville that ended in Ball, LA.
According to KALB, Pineville Police say 67-year-old Duane Boudreaux was swerving into oncoming traffic in his white Chevrolet pickup truck, causing other vehicles to retreat to the shoulder in order to avoid a crash.
Boudreaux was driving recklessly down Military Hwy at one point during a chase reportedly began in Pineville, LA but came to a halt in Ball, LA after multiple vehicles were forced to swerve to avoid getting into accidents.
After ignoring attempts by police to stop his vehicle, Boudreaux continued driving the wrong way on Hwy 165, hitting speeds of nearly 100 mph. The KALB report says that when Boudreaux got to an area near Shanghai Road, things really began to spiral out of control.
When Boudreaux reached the Shanghai Road area of Hwy 165 in Ball, he began to drive through the median in circles several times. He then drove his truck into the officer's vehicle and attempted to push the police unit backward by continuing to accelerate.
Once a police officer was finally able to get Boudreaux out of his truck, it was soon realized that he was naked from the waist down. Multiple viral videos captured the incident as motorists were shocked to see the chaos unfold from a safe distance.
Facebook user Gracie Vercher was one of those onlookers who captured the NSFW footage after she and her family were almost victims of Boudreaux's reckless driving.
According to Pineville police, Boudreaux was arrested and charged with his 4th offense of "operating a vehicle while intoxicated, aggravated flight from an officer, reckless operation of a vehicle, traffic-control signals, improper lane use, driving on the right side of the road, driving in left lane impending flow, turn signals required 100 feet, driving left of center, aggravated assault with a motor vehicle upon a peace officer, resisting an officer and ignition interlock device offenses."
Boudreaux is reportedly being held at the Rapides Parish Detention Center on a $112,000 bond.
See the full story and more video footage of the viral chase here via KALB.
LOOK: What major laws were passed the year you were born?
Data for this list was acquired from trusted online sources and news outlets. Read on to discover what major law was passed the year you were born and learn its name, the vote count (where relevant), and its impact and significance.