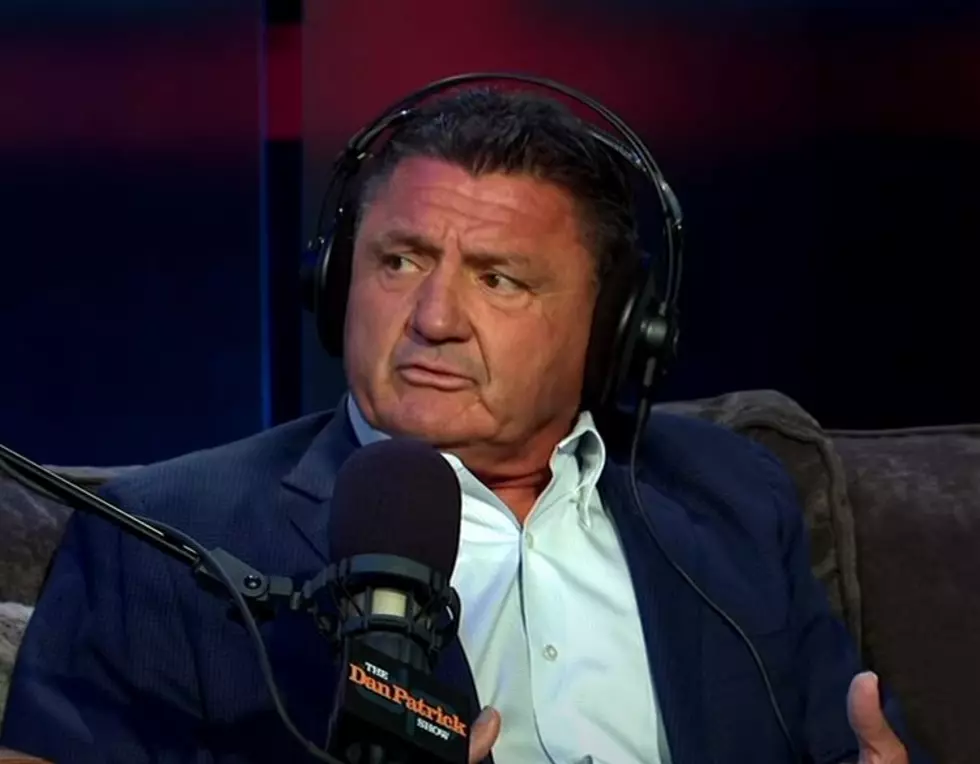 Football World Reacts to Coach O's Comments About Joe Burrow
Dan Patrick Show via YouTube
No matter what the talking heads on Twitter say about former LSU Tiger Joe Burrow being an Ohio State Buckeye one thing remains. Burrow went undefeated and won a national championship while playing for LSU during one magical season. At Ohio State, he went to class and very seldom if ever got to see the field. 
With Joe's successes at the college and professional levels, it's pretty easy to see why so many programs and teams want to be associated with him. He is a winner. He has "it". And the fact that Joe Burrow was so much more than a football player was not lost on his former college coach Ed Orgeron.
Last year before the Bengals were about to face the Los Angeles Rams in the Super Bowl Coach Ed Orgeron sat down with iconic sports talk show host Dan Patrick. Patrick quizzed Coach O on what it was like recruiting Burrow and bringing in star receiver Ja'Marr Chase. Chase and Burrow are once again teammates in Cincinnati for the Bengals.
Patrick asked which of the two players was a higher priority and that eventually brought out the comments that the football world is still talking about. Here, watch for yourself.
At first blush, Coach Orgeron laments the fact that Burrow "doesn't want to talk to him" all he, Burrow wants to do, "is talk football and eat crawfish". This was apparently frustrating to Orgeron until they started showing the film, that's when the attitude changed.
As you can hear in the interview with Dan Patrick Coach O was able to figure out that in a room filled with great football minds, the smartest guy in the room was the young man he was trying to recruit to be his quarterback.
Needless to say, Coach O's intuition about Joe Burrow seemed to be spot on and now Burrow's Bengals are poised to once again make a trip to the Super Bowl. They'll face the Kansas City Chiefs on Sunday evening with a trip to the NFL championship game on the line.
The College Programs With The Most Players In The NFL
The NFL is made up of players from across the country, but some college programs produce much more NFL talent than others.