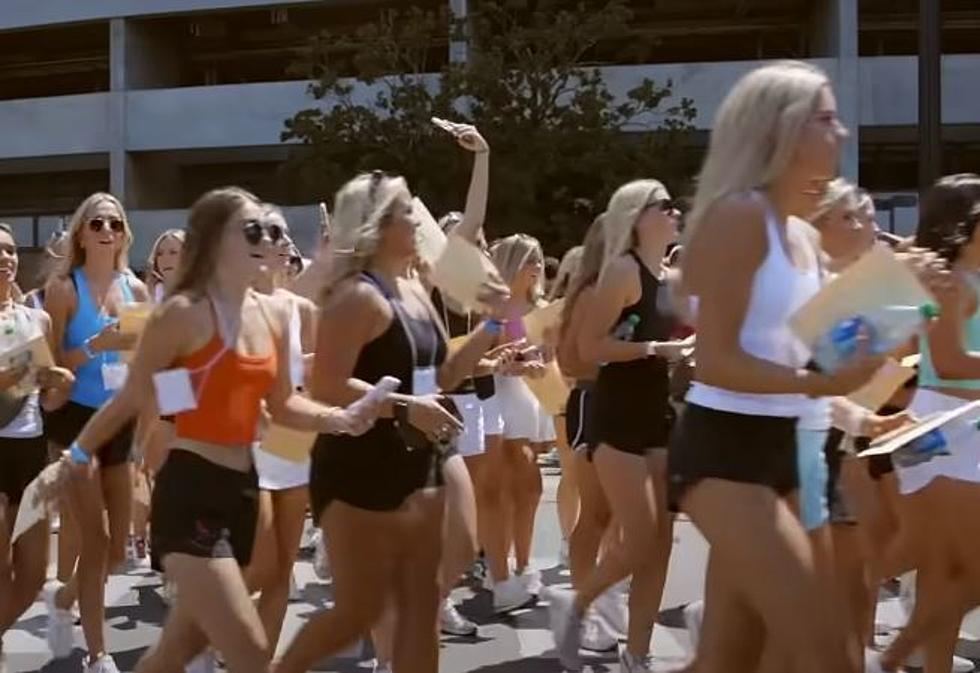 #BamaRushTok Documentary Reveals Sordid Details of Sorority Life
HBO Max via YouTube
As the dog days of summer descend upon the deep south a strange and curious tradition unfolds at many universities across the region. It's called Rush and it's a sorority thing. Basically, "rush" is the highly intensive recruitment period for sororities to find new members among new students arriving on campus for the fall semester.
Nobody takes rush more seriously and nobody makes rush more of a social event than the sororities at the University of Alabama in Tuscaloosa. Rush at the University of Alabama has become a social media phenomenon at Alabama over the past few years thanks in part to the social media site Tik Tok.
The power of social media influence can be measured by the number of students who have registered for recruitment. That number according to figures from the University of Alabama Panhellenic Association was about three hundred or so girls higher than it has been in past years. Perhaps that's a function of the millions of views generated by #bamarushtok has generated in 2021 and 2022.
The event has become such a cultural phenomenon that HBO Max has filmed a documentary about the process. The trailer for that documentary has been released and not everyone is pleased by the "unauthorized look" into the sometimes secretive world of Greek Life on campus.
The documentary appears to follow four particular students as they navigate their way through the process of being recruited by the sorority of their choice. Was the recording of these Alabama students authorized? Not if you ask University of Alabama officials although that did confirm that "unauthorized recordings" of students involved in sororities took place last August no legal actions were taken.
Could this documentary be the thing that "ends Greek Life as we know it" as one unidentified voice in the documentary trailer can be heard articulating? I guess we'll just have to wait and see. HBO Max says the documentary will be available on its streaming platform beginning May 23, 2023.
25 Life Tips From Moms!
Mom tips! They're like dad jokes, only useful in life! Check out these 25 tips from mom's and their children!