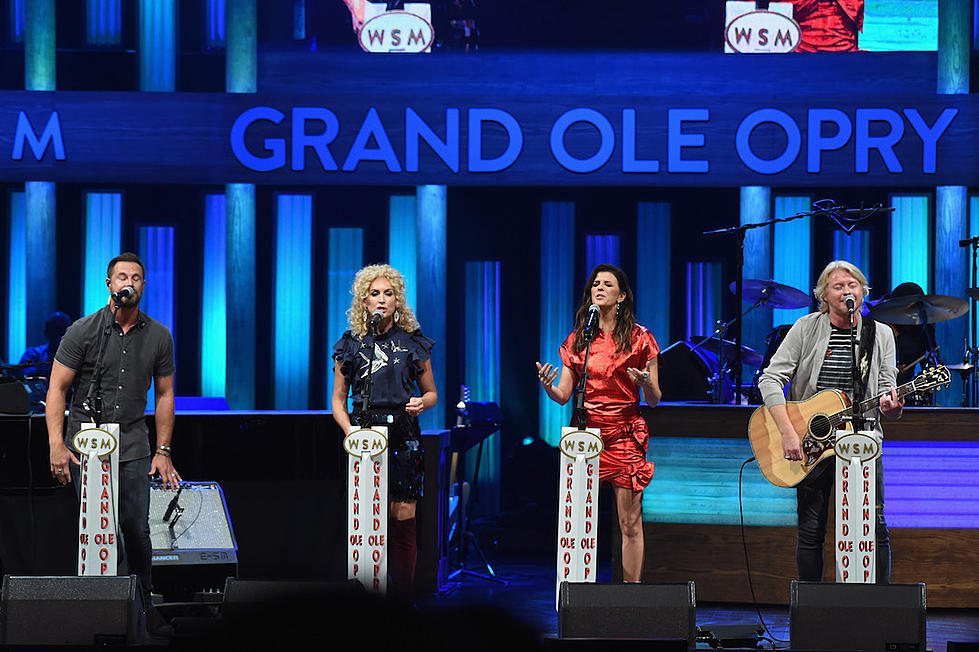 Little Big Town Reveal Their Favorite Opry Dressing Rooms Ahead of the PCCAs
Rick Diamond, Getty Images
There's no one more fitting to host the inaugural People's Choice Country Music Awards than Little Big Town, especially because the event will take place at Nashville's Grand Ole Opry. The country quartet have been members since 2014, but that's not the only way their career history links up with the venue: The Opry was also the first major stage the group ever played as a band.
"24 years ago, when someone canceled, our at-the-time new agent — because we were a brand-new artist — I think wanted to impress us, and slid us into that canceled spot," LBT's Karen Fairchild remembered during a press conference ahead of the People's Choice Country Music Awards.
"Really, at that point we had just been hanging out writing in a living room, singing for some people acoustic around town," she continues. "And then all of the sudden we were on the Opry. It's very full circle to think about that."
Now, those four seasoned Opry members will serve as tour guides for the in-person attendees and viewers tuning in to watch the industry's newest awards show. As the People's Choice Country Music Awards kicks off its inaugural year, the band mates are hoping that the broadcast will showcase what makes the Opry so special — not just onstage, but behind the scenes.
The venue has themed dressing rooms that celebrate the genre's most legendary figures, for example, and the Little Big Town band mates have gotten into some friendly competition in the past over who gets what dressing rooms.
"Here's the thing," Fairchild says drily, pointing toward LBT's male faction — Phillip Sweet and Jimi Westbrook. "They always end up in Porter Wagoner's dressing room. Which is my favorite. It's so glammed out."
"It's got the most bling of any room," Westbrook agrees.
"He had a full-length mirror in there. The best lighting and mirror is in his room," Fairchild continues.
"And the boys get it!" Kimberly Schlapman chimes in.
"They get it because they always put us in the women's, the History of Women in the Opry [dressing room], and it's a beautiful room, too," Fairchild explains. "But yeah. I do want that Porter [dressing room.] He has fringe on his chairs...Porter has his own bathroom, too. That's big."
The 2023 People's Choice Country Awards will air on NBC and Peacock on Thursday (Sept. 28) at 8 PM ET.
10 Artists We Totally Underestimated
Oliver Anthony
is country music's newest underdog, but he's just next in line on a list of hitmakers that fans, the media and the music industry scoffed at.
This list of 10 artists we underestimated includes at least five legitimate superstars with dozens of No. 1 hits, two
American Idol
finalists and country music's first real viral sensation. Each has proven themselves worthy in ways nobody saw coming.
More From Cajun Radio 1290 AM