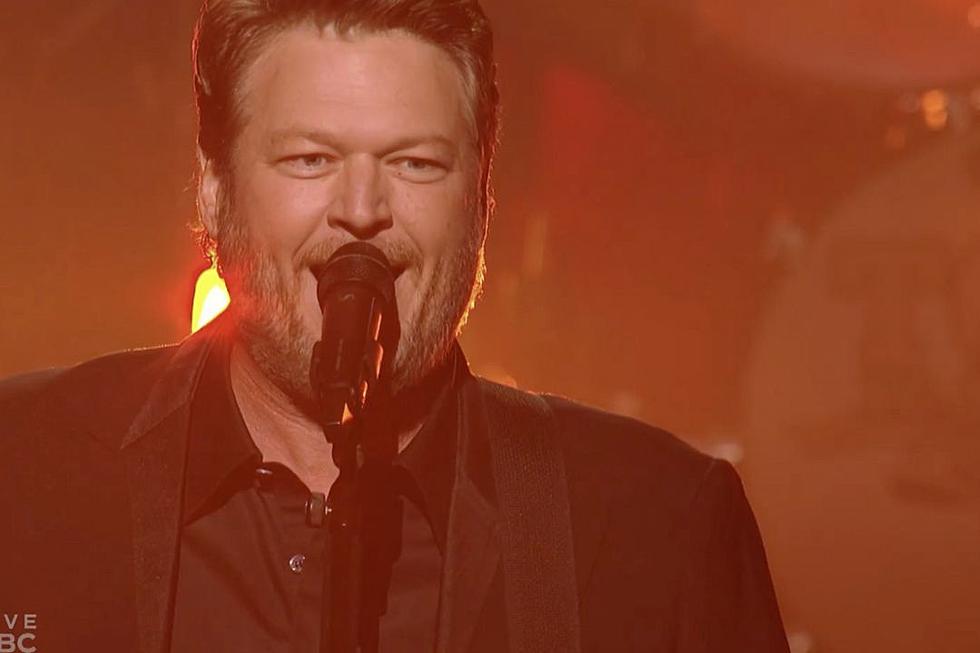 Blake Shelton Gives Honky-Tonkin' Toby Keith Tribute at People's Choice Country Awards
Peacock
Blake Shelton paid homage to Toby Keith's legacy with a rocking performance of "Who's Your Daddy?" at the 2023 People's Choice Country Awards on Thursday night (Sept. 28).
Shelton's performance live at Nashville's Grand Ole Opry brought similar glitz and glamor to the original, complete with strobe lights, a horn section and a sparkling keyboard solo. Shelton flashed a smile in between verses, as the crowd — Keith included, from the front — danced along to the music.
"Give it up everybody, the country icon Mr. Toby Keith," Shelton said at the conclusion of his song, shifting the spotlight to Keith before the broadcast cut into a video montage of Keith's many accomplishments in country music over the years.
Keith was honored with the Country Icon Award at the first-ever PCCAs show. The honor salutes his decades of work as a star musician, entrepreneur and philanthropist. Shelton presented Keith with his trophy following his performance.
Keith's appearance at the People's Choice Country Awards marks his first televised appearance since he revealed his cancer battle last year. The singer was diagnosed with stomach cancer in late 2021, and as he walked the red carpet before the awards show on Thursday night, Keith offered an update on his health battle.
"It's a roller coaster," he admits. "Lean on your faith and lean into it and you just do what's next. Every day there's a next, so you just do it."
The People's Choice Country Awards is being hosted by Little Big Town and airing on NBC and Peacock.
2023 People's Choice Country Awards Red Carpet Pictures
The best dressed from the 2023
People's Choice Country Awards
include several bold fashion choices and plenty of mid-summer crop tops. See pictures from the red carpet at the Grand Ole Opry in Nashville, taken before Thursday night's (Sept. 28) live broadcast.