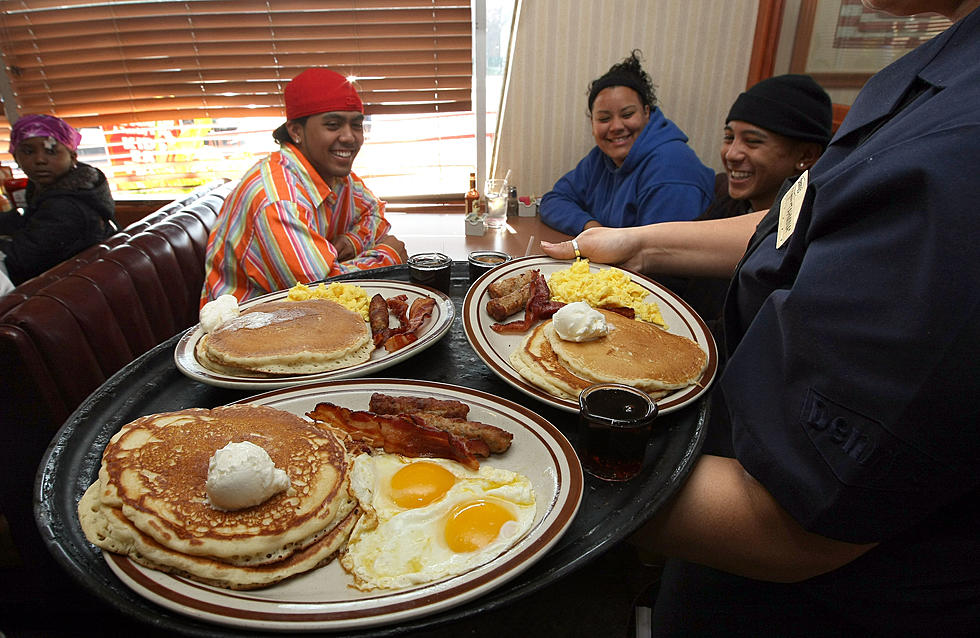 UPDATE: Who Has The Best Breakfast In Lake Charles, Louisiana?
Getty Images
UPDATE: We are asking residents to answer the question, "What local eatery do you think has the best breakfast in the city, hands down?"
Folks are giving us a bunch of feedback! So far, local restaurants like - Biscuits N Jamz, Big Daddy's Sports Grill, Leonard's Food Quarters, Area 337, MacFarlane's Celtic Pub, and Coffee 30 are some of the top choices for the Best Breakfast in the area. 
Do they have it right? Do you know of any eateries that they may have missed? If so, let us know.
I don't know about you, but I can eat breakfast or brunch day and night. I love breakfast food! If I have something for breakfast, I can go all day until it's time to eat dinner. If I miss breakfast, my whole day seems out of wack. I think I'm the only one.
Where are all my bacon or sausage and eggs, hotcakes, chicken & waffles, biscuits and gravy, hashbrowns, grits, and omelet-loving folks at? Lake Charles is known for having delicious Louisiana cuisine but is there a place that hooks up a great breakfast? Let us know because I will be visiting them real soon! Lol!
All jokes aside, SWLA. If you love breakfast or brunch as much as I do, tell us what local eatery has the best breakfast in town. Below is a list of a few local restaurants to get you started!
1. Biscuits N Jamz
2. Big Daddy's Sports Grill
3. MacFarlane's Celtic Pub
4. Area 337
5.  Coffee 30
6. Leonard's Food Quarters
7. Southern Spice
8. The Villa Harlequin
9. Pujo Street Cafe'
10. Cotton's Downtown
11. KD's Diner
12. Market Basket
13. The Bekery
50 Most Popular Chain Restaurants in America
YouGov investigated the most popular dining brands in the country, and Stacker compiled the list to give readers context on the findings. Read on to look through America's vast and divergent variety of restaurants—maybe you'll even find a favorite or two.
More From Cajun Radio 1290 AM