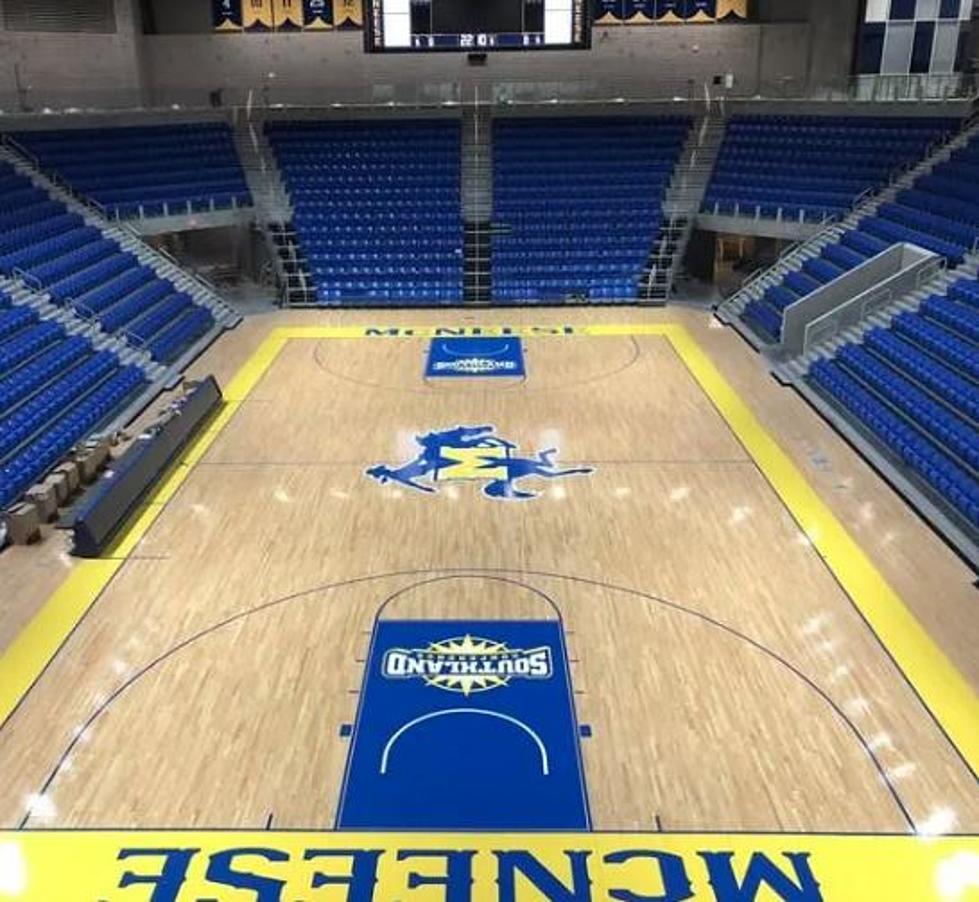 5 Famous People Who Went McNeese State University In Lake Charles, LA. [VIDEO]
staff
Lake Charles has some of the best food, festivals, and music in Southwest Louisiana, and the state for that matter(I'm a little biased.) It is a diverse community that is rich in culture and tradition. A Sportsman's Paradise along the Gulf with natural marshes, bayous, and trees decorated with Spanish moss. It is no wonder why people relocate or visit often. The Bayou State is as beautiful as it is fun!
Lake Charles is also home to McNeese State University which was ranked as one of the top public universities in the U.S. and one of the finest regional universities in the South! This might explain why MSU has educated a good number of celebrities over the last several decades.
Celebrities can be found in all kinds of places. Hollywood is loaded with stars, no doubt about it. But little Lake Charles has done too pretty well in turning out some big names too. A lot of these stars attend McNeese State University. Do you know any of these famous people who attended McNeese State University?
Take a peek below and see if you could recognize anybody. See notable celebrities that have contributed to the community, music, medicine, and the world.
1.) JOE DUMARS - NBA - 1985 DRAFT 1: PICK 18 - DETROIT PISTO
NS
1963 - (age 60)
Joe Dumars III is a six-time All-Star, two-time NBA Champion, and Hall of Famer! During his four-year college career at McNeese State University, he averaged 22.5 points per game and 25.8 ppg his senior year. He ranked sixth in the nation and ended his college career as the 11th leading scorer in NCAA history. In the MSU Media Guide Dumars listed his favorite athlete and future teammate as Isiah Thomas!
A true American hero, Dumars spent his entire NBA career with the Detroit Pistons. He has two Championship rings and earned the rep of being a defensive clutch shooter and one of the best shooters of his era.
Dumars solidified his place in history with his 1989 NBA Finals MVP performance. He and his teammate Isiah Thomas will go down in history as the best backcourt duo in NBA history. Dumars was inducted into the Basketball Hall of Fame in 2006.
2.) KEITH FRANK - ZYDECO SINGER/SONGWRITER/MUSICIAN
1972 - (age 51)
Keith Frank is an American zydeco musician from Louisiana. The son of Zydeco legend Preston Frank you could say Keith was born to play. At the age of four, he started playing drums with his dad's band, and when he picked up the accordion, he never put it down. In 1990 he formed his band Keith Frank and The Soileau Zydeco Band and the rest is music history!
Much like his father's Family Band, Franks Soileau Zydeco Band is all about family. His sister Jennifer rocks the Bass, his brother Brad on drums, and you may catch his sons on the stage every now and then. To date, The Zydeo Boss has 16 studio albums and two live LPs. He graduated from McNeese State University in 1998.
3.) Clay Buchholz - MLB - Pitcher - 2005 Draft 1: Pick 42nd 
1984 - (age 38)
Clay Daniel Buchholz is an American professional baseball pitcher who made his debut in Mayor League Baseball in 2007 with the Boston Red Sox. He pitched a no-hitter on his second start, becoming the third MLB pitcher to do so since 1900. Buchholz was also the first Red Sox rookie to ever throw a no-hitter.
Clay is a two-time MLB All-Star with career stats that include one World Series Championship, and 1,024 strikeouts. Over the course of his MLB career, he played for four professional baseball teams the Boston Red Sox, Toronto Blue Jays, Philadelphia Phillies, and Arizona Diamondbacks.
As far as his time with McNeese State University, let's just say it didn't last long. Buchholz made the MSU baseball team in 2004 but was dismissed soon after for stealing 29 laptops from a middle school and selling them on the Cowboy campus. He transferred to Angelina College and ironically was drafted right after he got there.
4.) Dr. GRADY A. DUGAS - INVENTOR
1923 - 2007 (age 83)
Dr. Grady Dugas attended McNeese Junior College before joining the Army Air Corps in 1942 during World War II. He was stationed in England and France and served his entire tour in the European Theater the 817th Medical Air Evacuation Unit.  After the war, he returned to college, this time at LSU Baton Rouge graduated in 1949, and went on to LSU Medical School in New Orleans, graduating in 1953.
He interned for a year at Santa Rosa Hospital in San Antonio, TX then moved his family to Marion, LA. where worked at Marion Hospital-Clinic in 1954. Dr. Dugas maintained the hospital until 1965. In 1972 he was named "Outstanding Citizen of the Year" followed by the declaration of Dr. Dugas Day in 1990.
Dr. Dugas ran the clinic and his private practice until 1991. He would later serve as Medical Director of Marion Nursing Home until 2002. Toward the end of his career, the physician filed for a patent for his new invention.
5.) DIRECTOR DONALD W. WASHINGTON - Military Officer - Lawyer - Engineer
1955 - (age 68)
In 1983, Donald Wayne Washington studied for his Masters's in Engineering at McNeese State University. He was only there a year because his job with Conoco Inc transferred the following year 1984. Upon completing law school, he served in both corporate and private practice, litigating issues from employment discrimination to tort, criminal, commercial, and business.
In 2001 President George W. Bush appointed Director Washington as U.S. Attorney for Western Louisiana. He is over a 42-parish federal jurisdiction that includes Lake Charles, Lafayette, Shreveport, Alexandria, and Monroe. He was also nominated by President Donald J. Trump to lead the United States Marshals Service Oct 2, 2018. The United States Senate confirmed his nomination in 2019, and Washington was sworn in as the 11th Director of the U.S. Marshals Service on March 29, 2019.
Today he leads one of America's oldest federal law enforcement agencies, the U.S. Marshals Service. He directs 218 sub-offices, four foreign field offices, and a force of more than 5,000 operational and administrative employees spanning 94 districts. Director Washington oversees all operations involving federal judicial security, fugitive apprehension, witness security, asset forfeiture, and prisoner operations. Senator Bill Cassidy gives additional details about the professional experience Director Washington possess.
LOOK: The Most Famous Actor Born Every Year