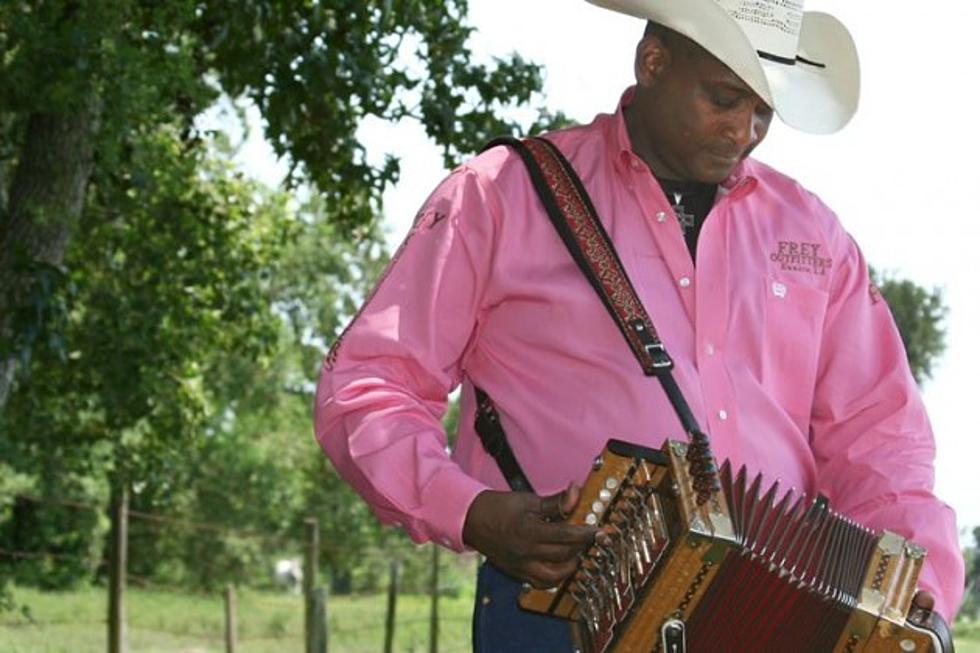 Geno Delafose Rescues Mom From Flood And Takes To Facebook To Talk About Flooding [VIDEO]
Geno Delafose (Photo provided by Geno Delafose)
Cajun music star Geno Delafose was suppose to to play in Lake Charles tonight at the new VFW post 2130 but due to the weather it has been postponed.  It is a good thing because today Geno found himself instead of playing music today and tonight,  he had to go help his mom out of her house in his hometown of Eunice.
Geno found out this morning that his mothers house was being invaded by high flood waters due to all the rain.  So what does a good son do?  He grabs a boat and gets his mom out of harms way.
Then after he got his Mom to safety, Geno and a few of his band members took to Facebook to talk about the flooding in his area.  Turn up your speakers so you can hear Geno's message.
Here is a video of that from Facebook.
More From Cajun Radio 1290 AM