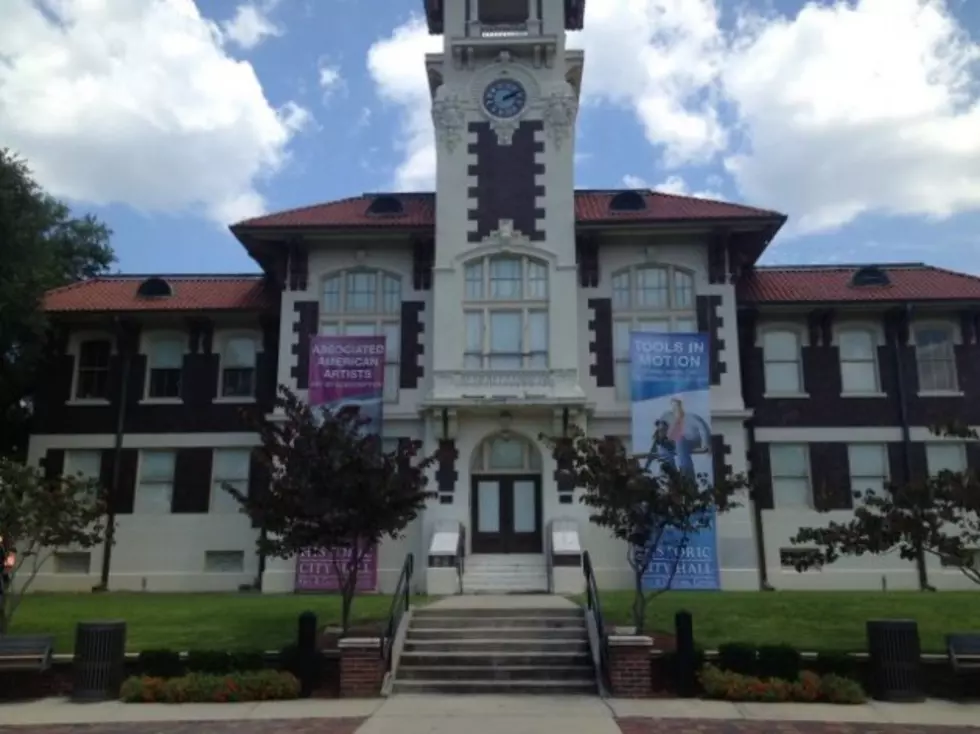 City Of Lake Charles And Art Council's Holiday Art Market Nov. 28
Lake Charles Historical Courthouse (Photo by TSM)
The holiday season is now upon us with Thanksgiving just a week away. It's that time again get in the holiday spirit, and boy could we use some spirit in 2020, huh?
The Arts & Humanities Council of SWLA and City of Lake Charles proudly announced the 2020 Holiday Art Market is a go again this year. The Holiday Art Market features not only art but food and live music during the event, with local art vendors and local musicians performing live.
Music will be provided by local band The Deep End while artists like Jason Sprick will feature his works called A Touch of Color.
There will be plenty of fun and holiday spirit as the Holiday Art Market takes place on Saturday, November 28. It is a ten hour festival running from 9:00am to 7:00pm located at 1911 Historic City Hall's front plaza on Ryan Street in downtown Lake Charles.
.Devin Corbello with the Arts & Humanities Council of SWLA told us,
In an effort to protect the health of all vendors, volunteers, and participants, the event will be held outside, on the front plaza of 1911 Historic City Hall. Masks and social distancing are required while attending the event.
Get ready for some good clean holiday fun Thanksgiving weekend in Lake Charles.
Enter your number to get our free mobile app
Giving Back On Thanksgiving
More From Cajun Radio 1290 AM